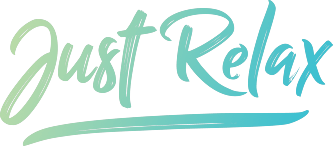 Exercising with baby is the best way to lose excess pounds after pregnancy. We present you the most popular workouts programs.
Workout with baby – this is how it works!
ANYTHING GOES
Much like the idea of "working with baby," workout with baby seems like an impossibility to many moms – wrongly so! Mothers can and should be allowed to get back the fitness they may have lost during pregnancy. After all, after pregnancy, you want to feel good in your body again as soon as possible and get rid of excess pounds. So regular exercise is the order of the day.
THE RIGHT PROGRAM
However, it is important that the workouts program is specially adapted to the needs of young mothers and actively supports the regression after pregnancy. Fortunately, there are now many ways to do workouts with a baby. The advantages of such programs, whether as a course or at home, are undeniable. Since the offspring is included in all workouts exercises, there is no need for a babysitter and at the same time your baby's mobility and body awareness are promoted. The training programs are simple and quick to implement, but still very effective, as your child's weight is targeted through lifting exercises and especially the back and shoulders are strengthened effectively as a result. Tension and strains are relieved and prevented by stretching exercises. Another advantage, regardless of whether you train at home with friends or with a class, is that you can always respond to your child's needs and no one will look at you askance – after all, the focus is on the well-being of mother and child. We present you the most popular programs for workout with baby, so that you too can soon get started!
Which workouts program is right for me and my baby?
Depending on the mother's wishes and the baby's needs, different "workouts with baby" programs are suitable. While some prefer relaxing exercises to switch off from the stress of everyday life, others want a strenuous workout in which they can completely exhaust themselves. With our overview, you'll quickly find the best program for you.
KANGA
What: Kanga is a workout program with the child in the sling. The extra weight causes the pregnancy pounds to tumble faster and the mother works up a good sweat. Depending on preference, Kanga can be combined with more dance-like elements or fitness exercises. For whom? Kanga is suitable for anyone who wants to get rid of the remaining baby belly in a short time with intensive exercises and likes to use slings. Especially suitable for mothers with babies who want to be held a lot. Recommended for children from about two months. Where At home or in local studios.
BABY YOGA
Baby Yoga combines relaxation exercises for mother or father and child. The baby is involved in a playful way and mobility and body awareness are thus promoted. The joint exercises strengthen the parent-child bond and mutual trust. For whom? Especially mothers who have enjoyed yoga before their pregnancy will love Baby Yoga. Those who often struggle with tension in their stressful everyday lives will also do well with Baby Yoga. However, the baby must be easy to put down in between, as some exercises are performed without the child. Where At home or in local studios.
PARENT-CHILD WORKOUT
What? workout with a baby is also possible with a classic workout. Parent-child workouts specifically train coordination, endurance and strength. The child is integrated into the exercises and its physical development is supported. For whom? Anyone who has always loved workouts will also have great fun with parent-child workouts. Recommended for children from about four months. Where At home or in local studios.
FIT WITH THE BUGGY
What: For those who prefer to exercise outdoors, Fitness with a Stroller is just the ticket. This includes power walking with the stroller as well as stretching and fitness exercises. In the process, moving around in the fresh air strengthens the immune system. For whom? Fit with the stroller is perfect for anyone who enjoys exercising with baby in the fresh air and enjoyed jogging before pregnancy. However, an all-terrain buggy or stroller is essential. Where In the park, city forest or nature reserves.
Your best companions for a workout with baby!
JOGGING STROLLER
If you like to spend a lot of time outdoors with your child, it is worth buying a jogging buggy. Reflective elements on the buggy ensure maximum safety even in the evening. To protect the child from direct sunlight, an adjustable hood is essential. A transparent window allows the child to be observed while running without disturbing it.
BABY CARRIER
Especially for Kanga, a high-quality baby carrier is important to ensure the comfort of both mother and child during exercise. The three-point safety buckle, the softly padded and adjustable shoulder straps and the anatomically cut, stable hip belt guarantee the child's safety during every movement. Depending on your needs, the carrier can be used as a tummy carrier, hip carrier or back carrier.
WORKOUT NURSING BRA
workout with baby often includes breastfeeding during exercise – after all, lots of exercise makes you hungry! This is no problem with a workouts nursing bra, which provides the necessary support during exercise thanks to the elastic underbust band and wide straps. For breastfeeding, the straps can be easily detached by a click closure.
WORKOUT WITH BABY – VIDEO INSTRUCTION
For those who prefer to workout at home, a video instruction for workouts with baby is very good. The mix of postnatal exercises, strength and endurance training and stretching exercises will get you fit for everyday life. Depending on whether your baby is sleeping or not, you can choose between exercises that integrate the baby or not.