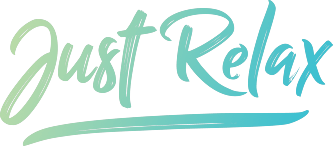 Our family bed ideas and hacks will help you create a comfortable environment for restful nights for both you parents and your kids.
Family bed ideas that make sleeping in a bed even more beautiful
For many parents, nights are also part of family time and they love sharing their bed with the kids. Our practical family bed ideas can help you better arrange the bedroom and ensure quiet and relaxing nights. Babies and toddlers in particular often can't fall asleep on their own, as they need physical contact and attention. A family bed saves parents a lot of stress, getting up at night and running back and forth between the children's room and the bedroom. Especially when the little ones are still being breastfed or diapered, a shared bed brings many advantages. Older children also enjoy the closeness to mom and dad, especially when they sleep badly and have nightmares. However, there are a few things to consider with a family bed and our family bed ideas provide useful information and inspiration for the design of your personal and child-friendly oasis of well-being.
Practical family bed ideas
Lighting the way to the bathroom
Naturally, the more family members sleep together in one bed, the more often it happens that someone needs to go to the bathroom during the night. To avoid turning on the lights in the whole room or having to grope for directions in the dark, we recommend installing special night lights for sockets on the way to the bathroom. Many even detect movement and dimly light up when someone walks by. That's why night lights for electrical outlets are one of our top family bed ideas, because this way everyone else can continue to sleep undisturbed. Speaking of "electrical outlets," always make sure to child-proof your home, especially with younger children!
Air purification in the family bedroom
Fresh air has been proven to contribute significantly to the quality of sleep. Prolonged airing of the entire bedroom is therefore incredibly important for restful nights in the family bed. Certain plants are particularly suited for use in the bedroom, as they have air-purifying and calming properties. These include lavender, aloe vera and orchid, for example. For anyone with allergies, an air purifier that effectively filters pollen, house dust and pet dander from the air can make a big difference. The humidifying function also prevents colds and coughs due to dried mucous membranes. This way, the air purifier also ensures more peaceful nights in winter.
Rollable nightstand with all the essentials
A nightstand with wheels and multiple compartments is also one of the best family bed ideas. Especially for relaxing breastfeeding and changing the baby at night, it is ideal to keep the utensils for mother and child close to the bed. The various compartments allow for easy division and provide space for diapers, wet wipes, nursing pads, stuffed animals and more. During the day, the rolling nightstand can then be easily moved around the home when nursing or changing diapers is needed in the living room or while working with baby.
Space allocation in the family bed
The division of space in the family bed is of central importance, so that everyone can also sleep restfully. Babies need to sleep in a side bed so there is no risk of being rolled over by a parent or covered by a quilt. With a lying surface of 50x90cm, the extra bed can be used up to an age of eight to nine months. Basically, a separate sleeping place is recommended when babies sleep poorly alone. To prevent small children from falling out of the bed, parents should either lie on the edge or attach special fall protection to the bed frame. Nursing pillows are a good way to somewhat narrow the sleeping space in bed if a child tends to roll over and thrash around more often during sleep. It's also a great way to prevent larger children from being rolled over or constricted by other family members. Generally, as a basis for all family bed ideas, the bigger the bed, the better. For a family of several, we recommend a bed size of 270x200cm.
Our recommendations for restful and relaxing nights
Order bed
An order bed is perfect when the child should sleep safely in close proximity to the parents. Infinitely adjustable in height, it can be adjusted exactly and without gaps to the height of the parents' bed. For long-term use, we recommend side beds that can be converted into a seat, play table or playpen when the baby grows too big.
Nursing pillows
Nursing pillows can be used in many ways – they are also suitable as a positioning pillow for the baby or as a side sleeper pillow in bed. During pregnancy, they serve to relieve the back and abdomen or as a support during sleep. Care should be taken to ensure that the cover is removable and washable.
Night light for the socket
An LED night light for the socket shines with pleasant light and helps one to find one's way in the dark. With integrated twilight sensors and motion detectors, the light automatically turns on at dusk and motion. This makes it wonderful for use in hallways, stairwells and bedrooms.
Bedside table with wheels
One of the best family bed ideas is to use a sturdy rolling cart as a nightstand. The various compartments provide storage space for the items you need. For maximum safety, the wheels can be locked for a guaranteed firm stand. In this way, the shelf with wheels is also wonderful as a mobile diaper and nursing station.