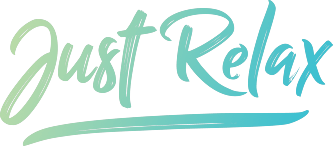 Your child is becoming more independent and you need to childproof your home? We'll show you how to protect your child from dangers at home.
The little ones on a discovery tour
From the sixth month on, the hustle and bustle really starts. The crawling blanket and the toys on it are suddenly no longer enough, the children finally want to move forward on their own and discover the world. While the joy over the first crawling attempts is still great, the worries about all the dangers lurking in the home quickly grow. Unsecured stairs, sharp edges and unprotected sockets at every corner can pose a high risk of injury to the youngster. Even normal everyday objects such as plastic bags or fragile decorative items are a potential risk. In order to let the baby continue to explore its environment without worrying, parents must thoroughly check their four walls for danger spots and draw up a plan to child-proof the home. It is especially important to put yourself in the child's perspective and check exactly where problems could occur. Further action needs to be taken when the child begins to pull himself up and stand at tables or cabinets at an average of eight months. To optimally support the child's development and ensure maximum safety, we show you what must not be missing in order to childproofing home.
Potential danger spots and the solutions
For childproofing home it's best to take an afternoon to identify all the potential injury hazards in your home. Of course, it's best to do this before your child is independently mobile, which is optimally during the second half of the fifth month. With the following list of the most common danger spots and the corresponding countermeasures, it will certainly be easy for you to child-proof everything in your home and then relax and enjoy your child's developmental steps.
STAIRS
Stairs are the biggest source of danger in most homes, because a fall can lead to serious injuries. That's why we recommend installing stair gates in front of steps as early as possible. To ensure maximum safety, all stairs should be secured, even if there are doors between where the baby is and the stairs.
ELECTRICAL OUTLETS
Sockets must be fitted with child-proof fuses to protect the baby from electric shocks. Still, make sure there are no narrow objects within your child's reach that could be plugged into the outlet.
STOVE AND FIREPLACE
Of course, stoves and fireplaces can also be very dangerous, as they often have a great fascination for children. Therefore, grills should be installed around these danger spots to prevent burns.
SHARP EDGES AND CORNERS
Since young children who are just starting to crawl or walk are still clumsy and often hit their heads or fall down, sharp edges and corners on furniture, in the kitchen or in the bathroom should be secured with foam edge protectors.
DECORATIONS AND EVERYDAY OBJECTS
Decorative items are best kept out of the child's reach altogether. Objects that break easily, fall over or pose a choking hazard must be removed. This applies in particular to plastic bags, glass or ceramic products and cleaning products.
DRAWERS
Sooner than you think, your child's new favorite activity is cleaning out drawers. Drawer locks can save a lot of worry and hassle here. Still, dishes, silverware, electrical appliances and food in drawers and cabinets that the child can easily reach should be stored elsewhere as a precaution.
BALCONY
Balconies also sometimes need additional protection to child-proof the home. Safety nets prevent accidents if, for example, the railing has large gaps or does not close flush to the ground.
Everything you need for childproofing home
STAIR GATES
Stair gates prevent unattended climbing of stairs. For a stable hold, it should be attached to the wall or door frame. Especially convenient are stair gates that, when a button is pressed that is out of the child's reach, fold up automatically for quick passage.
CHILD SAFETY LOCKS FOR SOCKETS
The self-adhesive attachments can be easily attached to the sockets and thus reliably protect against electric shocks. The first time they are best stuck in the evening, so that the adhesive can strengthen over the night. Adults can still easily use the sockets thanks to the rotating mechanism.
STOVE GUARD
A stove guard is suitable for electric, induction and gas stoves and is simply glued to the countertop. The plug-in system makes the grid easy to assemble and disassemble, and all parts can also be washed in the dishwasher. High temperatures are of course no problem, because the grid is made of aluminum and flame-resistant plastic.
INJURY-PROOF EDGE PROTECTION
Injuries can be avoided with padded edge protection. With special tape, edge and corner protectors can be easily secured to make the home childproof. When the child is older and walking safely, the padding can be removed without leaving any residue.