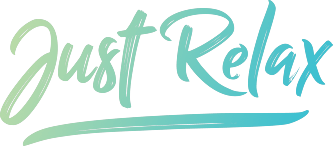 The Look Chill Office shows how you can create a relaxed yet productive atmosphere in your home office with the right decor.
Letzte Aktualisierung am 4.12.2023 / Affiliate Links / Bilder von der Amazon Product Advertising API / Preis inkl. MwSt., zzgl. Versandkosten
Letzte Aktualisierung am 4.12.2023 / Affiliate Links / Bilder von der Amazon Product Advertising API / Preis inkl. MwSt., zzgl. Versandkosten
A normal workspace?

Work relaxed with multitools

Yes, what are these, you must be wondering after reading this headline. These are the fruit crates, as well as the pallets. Both were painted white to keep white and green as the dominant room colors. The fruit crates can be placed on top of each other or next to each other as you like, and you get your own personalized shelf. It's open, of course, so you should make sure to put mainly only objects in matching colors inside. With a cushion or pillow on it, the pallets serve perfectly as casual seating and are something different from a traditional armchair.
Untypical
The hammock is probably a very rare image in a work corner, but here it fits perfectly with the casual atmosphere of the room and, in addition to the many plants and the birdhouse, also brings some garden into the house. You can well imagine to lie down in it in between, to take a short break from work or to read a book. It makes sense to hang it in front of a window, so you can let your soul dangle and be mentally in nature. That's what we call relaxed work!
It could hardly be easier
View location
The desk setting looks so inviting because of all the objects there. From plants and more plants to a typewriter, a camera and a vintage phone in rose gold, it's all there. These objects add personality to the room and make everything pop, but definitely not a typical office atmosphere. There are no piles of files here and there is no tangle of cables, everything seems to have a place and thus looks particularly valued.How can you work in a relaxed way even in an unsorted room?
Relaxed sitting

In such a desk corner does not fit a typical large leather desk, it would first completely cover the table and besides it does not fit at all to the concept of the room. Everything should look light and casual, which is why the chair is made for us in this room. It is an eye-catcher in the room, which otherwise does not contain black, because of its striking curved metal frame. It also matches the vintage style of the telephone and typewriter. You could certainly find one at a flea market, and you could dress up a chair with some paint and sandpaper. If the room is cohesive, you can also work in a relaxed way!
Hanging greenery
The hanging plants in the right corner of the photo bring the greenery of the plants to the wall, so there's no need for a mural because there's already an eye-catcher there. They make a special impact because there's not just one plant hanging there, but because there are three draped next to each other at once. They probably don't normally belong in the office either, but they create exactly the desired effect here. The illusion of working in the green. If you look around the room, you can see that almost only natural materials were used.
Substitute
The large paper bags with the golden patterns not only look chic, they are also very practical, because in them you can quickly make things disappear, or they are an unconventional substitute for the trash can. Because one thing is for sure: in this workplace is not typical office! Incorporating a little gold into the space, like in the framed pictures or the pillows, is a good idea, because it matches the light wood tone and also brings a teeny bit of glamour to the otherwise natural office. Here you definitely work not only relaxed, but also productive!