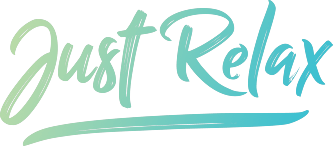 The perfect family garden offers something for everyone, nature and relaxation for the parents and fun and adventure for the kids. We'll help you create it!
The design of the perfect family garden
Gardens have been proven to make people happy. A garden allows for relaxation in nature, exercise in the fresh air, and the opportunity to shape a piece of the earth to your own liking. Environmental psychologists have found that even a short time spent in nature lowers blood pressure and relaxes cramps in the muscles. Trees and water in particular enhance this relaxing effect. Gardening in itself also helps reduce stress and lifts the mood. Contact with the bacterial species "Mycobacterium vaccae", which is found in the soil, can have positive effects on memory and prevent depression. So if you want to recover from everyday stress, you should not shy away from gardening and quickly create a small oasis of well-being on your doorstep – it's definitely worth it. In contrast, for children a garden means carefree romping and exploring all year round. The possibilities in your own garden are endless and range from water fights and snowman building to climbing frames and do-it-yourself projects with the whole family. Of course, a perfect family garden has to meet everyone's needs and help parents relax as well as provide space for kids to play and have fun. We show you what must not be missing in the design of a family garden, so that everyone is happy and what special attention must be paid.
Fun and exercise with play sets
Parents sit relaxed on the patio while the kids let off steam on the climbing tower, swings and slide – a perfect summer evening in their own backyard. A play set in the family garden simply offers clear advantages: no long way to the nearest playground, no dangerous roads or quarrels with strange children or parents about playground equipment or toys. The play set can be selected entirely according to the individual needs or wishes of the child and adapted to the conditions in the garden. Through colorful paint or decorative stickers can be given free rein in the design of imagination. With their own play equipment at home, of course, must also ensure sufficient safety. For orientation, it is helpful to know which safety regulations apply to public playgrounds. For example, according to the standard, grass no longer provides enough safety if a fall from a height of more than one meter fifty is possible. In this case, additional shock-absorbing materials are needed on the surface. For a potential free fall height of up to two meters, more than 30 centimeters must be excavated around the climbing tower and filled with suitable material. For more than two meters of potential fall height, a layer thickness of at least 40 centimeters is required. The shock-absorbing layer can be sand, gravel or bark mulch. Fall protection mats are a very good choice under swings and slides to optimally protect the child from injuries and to protect the joints when coming up and pushing off the ground. There should be no other play equipment in the immediate vicinity and, especially in the case of swings, sufficient distance from walls and fences should be ensured. It is also important that parents check the play equipment for wear, damage and rust in the spring before the children use it for the first time to ensure safety.
Nature in the family garden
Discover nature
Nature should not be neglected in any family garden, because plants in particular have a relaxing effect. In addition, every household can make a small contribution to preventing bee mortality and providing habitats for insects and small animals such as hedgehogs or birds. Therefore, a beautiful garden includes not only a well-kept, well-trimmed lawn and opportunities to play, but also flowers, bushes and trees. Colorful flowers not only mean food for bees and bumblebees, but also bring a variety of colors and scents to your garden and provide a unique sensory experience. We recommend daisies, lavender or girl's eyes. Shrubs and trees provide fresh air and shade and can serve as a wonderful privacy screen. At the same time, they also provide a home for numerous insects and provide nesting sites for birds. It's true that the more diverse your green oasis is designed, the livelier it will be and the more there will be for your children to discover, too. What could be more exciting than finding a hedgehog in the hedge or watching the blackbirds raising their little ones? With a nature-oriented garden, children learn through play about biological relationships, differences between various plants, and how to be careful when dealing with other living things. Natural materials from the garden can also be used well to be creative themselves and are even preferred by many children over normal toys. Which parents do not know this: the new toy car lies in the corner while a stick remains interesting for days and is taken everywhere. An all-rounder is for example the elder bush. The elastic wood is wonderful for building bows and the berries can be processed into juice or also serve as food for the birds.
Fresh air for the garden
From a health perspective, a natural garden also has many benefits for your children and you. Exercising in the fresh air and coming into contact with different plants and soil strengthens the immune system. In this way, the development of allergies can be prevented and you get sick less often. Certain plants have also been proven to have an air purifying effect. In gardens along busy roads or near gas stations, it is advisable to give ivy, which is often unpopular, a chance. The common ivy was even included by NASA in the list of air-purifying plants, as it filters chemicals such as benzene, which are carcinogenic and toxic, from the air, thus contributing to healthier air in the garden. Of course, in the summer, don't forget protection from the sun. Armed with a good good sunscreen and a good parasol, however, even this shouldn't diminish the fun of the family garden much.
Allergy plants and poisonous plants – These plants don't belong in the family garden
However, care should be taken when selecting plants for the family garden. Certain specimens are best not planted or removed from the garden. This primarily refers to flowers, trees or shrubs that are known to cause severe allergic reactions in many people or can be toxic. You should definitely not plant allergy plants in your garden if there are already allergy cases in the family or neighborhood, in order to spare those affected the unpleasant discomfort of itchy skin and irritated mucous membranes. Since new seeds are always being blown into your family garden by wind, it's also worth keeping a regular lookout for new seedlings of allergy plants and removing them as needed.
Allergy plants
Ragweed
Ragweed pollen is one of the most potent allergy triggers in the plant world, so it should be removed from the garden without hesitation. The flowers of a single plant can spread up to one billion pollen. The plant was introduced to Germany from South America about 150 years ago and has since spread rapidly, especially in warmer areas. Other small allergy-causing plants are mugwort, goosefoot, ragweed and plantain.
Birch
Birch flowers when temperatures reach 15-20 degrees for the first time in the year, and the pollen count can then last into June. Every other year, the plant produces an especially large amount of pollen, causing even more severe discomfort. Just like birch, beech and alder trees should not be planted in personal gardens. Good alternatives are fruit trees or ornamental trees.
Hazelnut
Hazel trees belong to the so-called early bloomers and the pollen count therefore starts already in January and can last until March. People who are allergic to hazel pollen often also suffer from intolerance to nuts, stone and pome fruits. In addition, you should also keep your hands off the most common poisonous plants in the garden market, especially if you still have very young children or pets such as cats, dogs or rabbits that could come into contact with them in the family garden. Often, even small amounts are enough to cause digestive upset or worse.
Poisonous plants
Yew and other hedge plants
Needles, wood and seeds of yew are highly toxic and therefore this coniferous plant should be kept away from any family garden. The concentration of the poison is highest in autumn and winter. Especially dangerous are the small bright red fruits of yew, because they can be very tempting for children, but which contain poisonous seeds. Other popular hedge plants such as privet, box, thuja and cherry laurel are also very poisonous. A good alternative is bamboo, for example.
Laburnum and blue rain
Despite the beautiful large flowers and their undemanding nature, these plants are unfortunately not suitable for a family garden, because all parts of the plant are poisonous. Poisoning occurs especially often by eating the flowers and seeds. Contact with both plants should be avoided for young children as well as pets.
Rhododendrons and azaleas
Rhododendrons and azaleas are also very popular in German gardens and parks. However, these plants and their flowers are also toxic to humans and animals and also do not belong in the family garden. A good alternative are hydrangeas, which contain only a very low concentration of toxins and are therefore harmless to children and pets.
Do-It-Yourself projects for the family garden
Various do-it-yourself projects can strengthen family cohesion and make your own garden even more beautiful. For example, how about planting a small vegetable garden or rock garden together? Children are usually very happy to be involved in the design and are proud when they can finally harvest their first homegrown vegetables. They also learn to take responsibility and take care of the plants on a regular basis. If you're handy, you can build a birdhouse or potter a birdbath with the kids. Adding small accessories such as lanterns, fairy lights or other garden decorations can also be fun and have a great impact on the home garden. The possibilities for beautifying your own garden are endless, and it's the individual touch that transforms the green space outside your door into a real family garden.
The equipment for the perfect family garden
Fall Protection Mat
To prevent injuries on playground equipment, fall protection mats should not be missing. The high dead weight (approx. 10 kg per sheet) guarantees a firm hold at the danger spots. The mats are made of rubber granulate and thus cushion potential falls. Due to the open-pored surface structure, the fall protection mats are safe to walk on even when wet.
Family Garden Guide
If you need even more inspiration and concrete instructions for designing the perfect family garden, you'll find everything you need to know in the matching guidebook. With detailed construction plans and creative ideas, parents and children can work together to transform the garden into a place full of adventure and playfulness using natural materials. All projects can be individually tailored to the size of the available space and the age and needs of the children.
Three-sided rope ladder
A climbing ladder is a great addition to any swing set or climbing tower. It promotes agility and a sense of balance and can be used by several children at once, as long as the maximum weight of 50 kg is not exceeded. The distance between the individual rungs is also optimal for smaller children.
Hanging swing
When the children are out of the house or the swing is rarely used, it is a good idea to replace the swing board with a comfortable hanging chair for the parents. The sturdy, durable material can withstand up to two people and can also be washed without any problems. So you can relax in the garden reading a book and swinging easily. In winter, the hanging swing can also be used indoors without any problems.