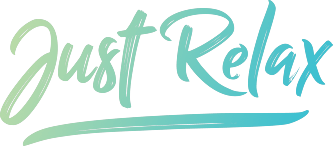 Breakfast on the terrace and then a round of sunbathing - that's vacation in your own garden! We'll show you how to transform the green space into a feel-good paradise with the help of garden design.
Relaxation in the green pleases?
The garden is as individual as the people who use it. Whether you value a large lawn, prefer to surround yourself with fragrant flowers, or want a play corner for the kids: you should plan all of this carefully when designing your garden. You are very flexible and can choose different plants and materials for screens or walkways, according to your taste. To give you a better idea of what you actually need, we have summarized the most important information here. By the way, you can find tips for a family-friendly garden here.
How does garden design go simply?
With the right tools, everything goes much easier by hand! Still, it's important that you factor in how much time you'll want to invest in your garden later when you're designing it. If you have little time for garden maintenance, there are a few ways to make your garden low-maintenance.
Garden design with stones
From pebbles to bricks to large paving slabs, you can do as you please. Stones for garden design have the advantage that less weeds appear and you can enjoy a neat garden without too much work. You can use them in the flower bed, as a border or for your walkway. But make sure that the stones are also suitable for this purpose. Some slabs, for example, you should not use for the sidewalk, because the surface is so polished that in wet weather there is a risk of slipping. Large stone slabs give your garden a calm atmosphere and a modern look, while gravel for the garden path or natural stones as a bed border super complement the country style.
Low maintenance garden design – no weeding
Weeds grow faster than you can look! If you don't want to weed every weekend, for example, a weed fleece that you lay on the flower bed will help you. It prevents the unwanted green stuff from getting light to grow. Gravel or bark mulch will work just as well, so you can choose what style you want your garden design to be.
The right plants for simple garden design
Some plants need more care than others: They need to be watered and cut back regularly or replanted every year. If you want a low-maintenance garden, perennial plants like anemone or cranesbill are especially practical because they don't need to be replanted every year. Various woody plants, such as Japanese maple, are also particularly straightforward because they don't need to be cut back.
Winter hardy garden plants
To ensure that there is some greenery in your garden all year round, you should include some plants that are hardy. This means the plants can tolerate temperatures below freezing and therefore don't need to be replanted in the spring. You can get hardy plants of almost any variety, be it grasses, climbers, perennials, bamboos, culinary herbs or palms. How much cold they can tolerate always depends on their country of origin and the particular cultivation. Plants are therefore divided into different categories, from Z11 (can only tolerate temperatures above +4.4 degrees) to Z1 (hardy to -45 degrees). For your plant to survive the winter well, you should choose a value of at least Z7, as a winter hardiness to -15 degrees).
What should I look for when landscaping a row house?
Use the length to your advantage
Row house gardens, not being too tiny, tend to be more elongated in design. Therefore, we recommend that you accentuate this length by placing an eye-catcher at the end of your garden. This can be, for example, a small water feature or a small gazebo. You can also plant plants and hedges as a boundary within the garden. This way you don't see the whole garden at once from the house, so it seems bigger than it actually is.
Winding paths
If you only have a smaller area available when designing your garden, you can go for staggered flagstone walkways or winding gravel paths instead of a straight path. Not only are these eye-catching and distracting from the small area, but they also make the garden look larger.
Go for colorful eye-catchers
Where do you spend most of your time in the garden? Do you like to sit on the garden bench or with friends on the terrace? Or are you often busy in the herb garden? Create your favorite corner especially colorful with different flowers. This will immediately make your garden much more inviting. Fragrant flowers and trees such as roses, lilacs or lavender are also particularly beautiful.
Garden design with privacy screen
Especially when the neighbor's garden immediately adjoins on the left and right, a screen for more privacy is absolutely necessary. The most obvious option here is a fence. The wooden version looks particularly natural and gives the garden a relaxed look – but you have to maintain the wood regularly so that you can enjoy it for a long time. Metal is easier to maintain, but can also rust quickly. In modern gardens, concrete walls are increasingly being used as privacy screens. They exude a minimalist flair and are particularly easy to maintain – however, they can quickly appear cold or oppressive if they are particularly high or the garden as a whole does not offer any interesting eye-catchers. Natural stone walls, on the other hand, look more natural and give your garden a Mediterranean look. However, they are more costly to build than the other fence options.
What garden design costs should I expect?
Unfortunately, it's impossible to give a blanket estimate of how much a new garden will cost, because of course it depends on the size, what design you want, and of course whether you want to redesign your garden yourself or hire a landscape architect. For the rough planning alone, you can calculate about 400 euros for a garden with an area of less than 250 square meters, and correspondingly more for a larger area. In addition, there are of course costs for materials and disposal, as well as for a gardener, if necessary. The hourly rate for gardener work is usually about 50 euros. For a completely again arranged garden in standard size including planning between 30,000 and 40,000 euro are called as cost point. Of course, this also depends on how much of your own work you put in.
What do the materials cost?
Already with the selection of the stones the range is enormous: While you get away with concrete block paving with 10 euro per square meter, it can be that you pay with natural stone up to 100 euro. For trees between 1 and 1.5 meters you pay 10 to 50 euros depending on the size. Special varieties like the Japanese Hanging Clove Cherry usually cost more than native varieties like the Norway Maple, which is also quite low maintenance. For grasses you pay between 4 and 10 euros. Hedge plants that you can use as privacy screens also cost between 1 and 10 euros per plant, but even here there are more expensive exotics such as the Japanese larch. For the small trees with their branches pointing in all directions you pay between 35 and 40 euros.
Garden design pool
If you want to have a pool in the garden, it is a special art to fit it into the overall picture. You can choose whether you want an above ground pool or one that is embedded in the ground. Additionally, you can make your pool look even nicer by making it a secluded spa area. This can be done, for example, with a pool surround or even a wooden deck around the pool. In addition, you can frame the pool area with suitable plants, for example grasses or palm trees for that vacation feeling. A border of medium-sized white stones is also chic and easy to maintain. If you want to put your pool in the spotlight, you can also lay a stone path leading to it. This way, anyone who comes into the garden will immediately be drawn in that direction, too.