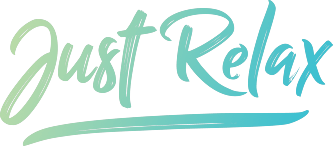 Shovel, rake, watering can - every hobby gardener needs these tools. We'll show you what to look for when buying the tools of your garden tools list.
Garden tools list with high quality gardening tools for plant lovers
You have a green thumb and love to spend your free time in the garden? Then you'll have noticed that the right gardening tools can make the job extremely easy. Sure, digging up beds and digging in new shrubs is always a sweaty affair. But the right tools will make sure you see quick results from your work. With our garden tools list we'll show you which gardening tools are most important for you as a gardening beginner and what you need them for.
What gardening tools do I need to work the soil?
Shovels
For small flowerbeds as well as for herb and vegetable gardens you need different sized shovels. Especially in the fall or spring, you'll need to dig up larger sections and will need a spade with a long handle. Then, when it comes to putting smaller plants or flowers in the ground, you'll also need a smaller shovel. For raised beds, it's also often more convenient to choose garden tools with a shorter handle from your garden tools list. For smoothing and removing plant debris, you'll need a hoe, which also comes in small and large varieties.
Weeder
A gardener's kit must include a weeder, which you can use for all types of beds and lawns. On the other hand, other tools such as the wide-toothed potato hoe or the flat-edged beet hoe are, as the name suggests, only useful for certain purposes.
What garden tools are important for plant care?
Leaf rake
Most garden tools consist of a lower part made of metal and a style made of wood or plastic, only in the case of leaf rakes, the tines are also made of plastic, as they are not as heavily loaded as, for example, a shovel and are gentle on the lawn. You need a leaf rake especially if you have a lawn with leaves or fruit trees on it. When they lose their leaves in the fall and turn brown, the garden doesn't look as nice. In addition, the lawn no longer gets enough oxygen under the wet leaves and suffocates, so to speak. You can easily remove leaves with a rake or a leaf vacuum.
Garden shears
Scissors and knives are also an important part of your arsenal of gardening tools. You'll need them to remove dead branches or trim back twigs on roses, lavender and the like. Of course, depending on the thickness of the branch or twig, you'll need a different pair of pruning shears. If you want to remove branches from a tree, such as an apple tree, you'll need to reach for a saw. Here, a hand saw is perfectly adequate, as long as it is only a few trees that need to be maintained. If you need more, you can also use a high pruner.
Lawn care
A perfect lawn needs a lot of care. In summer it needs regular watering and mowing, and in spring and fall it needs fertilizer. For lawn edging, in addition to a powerful lawn mower, you'll also need a lawn trimmer and/or a lawn edger. For grass, but also vertical cut areas – for example, on a shrub or hedge, we recommend you use grass shears.
What's the best way to care for my garden tools?
Wood rots and metal can rust. That's why regular care is important for your garden tools, too. Especially in autumn, before the tools disappear for a long time in the shed, you should clean and maintain them thoroughly. We will explain next which steps are important.
Derusting garden tools
First of all, you should brush the tools with a brush and some water after work. Remove any soil from them and then dry everything well. This will prevent rust from forming. However, if the tools start to rust, you should stop this as soon as possible. After you have removed the dirt, take a wire brush or sandpaper and sand off the rust. If your tool is already very rusty, you will need a grinder. In any case, it is important that your garden tool is not too rusty yet. If the metal is already so badly affected that removing the rust will make it too thin, you will not be able to work safely with the tool.
Treat regularly with oil
To prevent new red spots from forming on the derusted areas, you should treat them regularly with oil or wax. This can be done with the same products that are used for skis.
Grinding and sharpening
Garden shears and knives should also be sharpened at regular intervals. The cutting tools in the lawn mower in particular often come into contact with stones or soil and therefore quickly become blunt. You can use a sharpening stone or steel from the kitchen or a special sharpening stone for garden tools. Sharpening is important for pruning shears so that the branches or twigs are not crushed or even torn apart when you cut them. This way you increase the risk of pests nesting in the cut and harming your plant.
What does proper garden tool storage look like?
Garden tools must be stored in a dry place
To prevent your tools from rusting, it is important that you store them in a dry place. For example, prepare a place in the boiler room, in the garage or in a tool shed. In addition to the criterion dryness, it is important that the tools are stored properly, so that they are not damaged and there is no risk of injury.
Garden tools cabinet
If you have little space in the house for your tools, but don't want to put a huge tool shed in your garden, then a cabinet for your garden tools is just the thing. You can get them in a variety of styles from functional plastic to sturdy metal to chic wood versions. The smaller versions have enough space for a shovel, rake, watering can and other essential garden tools, while other garden cabinets are big enough for a lawn mower.
Garden tool wall rack
If you keep your gardening tools in the basement or garage, you can keep them organized and reduce the risk of injury with a wall mount. You can choose a simple broom holder here, which you screw to the wall, or a rail on which you can flexibly combine holders and hooks. The advantage of a wall holder for garden tools is also that it is particularly space-saving and you can equip it individually as needed.
What's a must have on my kids garden tools list?
Garden tools are educational
Even the little ones like to help in the garden and are happy when what they have planted themselves grows bigger and bigger. Not only do they develop motor skills while digging and planting and get to know nature better, but they also spend time outdoors and have a sense of achievement when they see the plants grow and can harvest something after a while. In addition, garden tools for children like these with rounded tines but are also suitable for playing in the sandbox.
What to look for when buying garden tools for children
However, most commercially available garden tools are too heavy and, above all, too dangerous for them. Garden tools for children are therefore adapted to their size. Thanks to their design, they are particularly light and can therefore be used easily by children. Nevertheless, you must remember that garden tools for children are not children's toys: professional manufacturers sell the tools in a smaller version, but just like the adult version, they have a part made of metal and pointed tines. Therefore, they should be used only by children over 5 years old and under adult supervision.