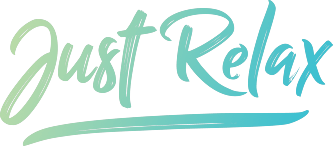 Love antique furniture and have some in the basement, but don't know how to skillfully incorporate it into a room? We'll show you how the Shabby Chic look works and inspires.
This is why we are so attracted to old things
Explanation of the term
The term comes, as you can already hear, from the English. On the one hand, it is composed of the word "shabby", which means "shabby" or "run-down". The word "chic" means exactly the opposite. The combination of the built and the noble is what this term describes. You will learn how exactly this style works in the rest of the article.
Style description
Shabby Chic could not be in greater contrast to the minimalist-modern style of living. Where it is here honestly about the individual pieces, one puts in Shabby Chic value on the overall picture. The goal is a collection of decorative furniture and accessories that are romantically feminine and vintage. Furniture from the flea market, which was once noble and now has many signs of use. The more paint peels off the furniture, the more convincing the look comes across. Celebrating the charm of the used, that's what it's all about.
Origin of Shabby Chic
Interior designer Rachel Ashwell is the namesake of this style. At the end of the eighties, Shabby Chic established itself in England, based on a British tradition. The Gentry, the British upper class, refused to simply throw away objects that had been inherited for generations. They also did not completely refurnish their homes, as this was not socially acceptable. New furniture was only brought into the manor house when items were really considered broken. So it came in the upscale British homes to colorful mixes of styles and through the constant restoration of the furniture pieces have developed their own unique character.
Shabby Chic today
Especially today, where you can get new furniture quickly and cheaply due to industrial production, people want furniture with stories and tradition. Furniture with signs of use seem to have a special magic, that's why there are so many antique stores and flea market hunters. In our fast-paced times, where one style follows another, people long for objects that look like they've survived it all. But of course, because not everyone necessarily wants to live in their grandparents' living room, you mix antique furnishings with shiny and ornate accessories and personalize it for yourself with your own mementos.
Shabby Chic furnishings
Shabby Chic materials
Primarily used materials found at flea markets are used, of course. Limed wood, faded leather or yellowish linen make up this style and make it look authentic. To let the romantic aspect enter, finely crocheted or knitted textiles make themselves. Lace is closely associated with this style, as well as floral decorations on wallpaper, ceramics or even on curtains. Antique glasses with a lot of decorations also belong in it and, displayed in an antique showcase, make the charm perfect.
Shabby Chic colors
Gaudy colors should be completely banned from your home in Shabby Chic style. Preferably, pastel tones are used, which are also matte. Delicate pink tones or a turquoise are typical for this style in combination with beige, gray or white. Antique dark wooden chests of drawers with a light blue varnish, which strongly flakes off and reveals the dark wood underneath, are the eye-catcher in the living room.
Shabby chic patterns
Antique patterns with a lot of ornamentation are a good choice but also all kinds of floral decor should not be missing. The more small-scale it is, the more suitable it is, because in Shabby Chic people put a lot of emphasis on details. Oriental carpets also go well with antique furniture or fine patterns and stripes. Ultimately, the patterns that fit well into the concept in terms of color. Patterns give the room a romantic and feminine touch.
Shabby Chic furniture
Chests of drawers from the flea market with a lot of stucco in in dark wood are a good base and they can be processed according to personal taste. They can be painted in white or used look with chipped look give the room a base. A wide variety of flea market finds can be displayed on it, creating your own personal smorgasbord. Driftwood furniture is also recommended, they give roughness and in combination with a noble candlestick they create the ideal tension that makes the Shabby Chic. Basically, any type of wooden furniture, no matter what style it comes from, can be transformed into a Shabby Chic piece of furniture. Chests of drawers, tables, chairs, reading chairs or hanging chairs – there are no limits. If you read on, you will learn step by step how to proceed.
Shabby Chic decoration
Chandeliers, metallic candlesticks or noble glasses can be combined very well with the furniture in vintage look. These decorative elements enhance the room and they look especially charming with the antique furniture with blemishes. But also quite typical antique objects should be found in Shabby Chic rooms. Nostalgic umbrella lamps or old clocks, but also leather suitcases from flea markets are typical accessories. If your grandmother still has heirlooms from her parents in the basement, you can give the items a new home and make them shine in a Shabby Chic environment.
Shabby Chic do it yourself
Crime scene flea market
A good starting point to get familiar with Shabby Chic furnishings is to visit a flea market. Here you can find out if nostalgic objects appeal to you and you will quickly realize what you like and what you are interested in. Imagine in your mind's eye how you would change the objects and what you can get out of them. Whether it's decor or furniture, it's exactly what you find beautiful that's Shabby Chic ready. Once you've fallen in love with a dresser from the 20s, it certainly wasn't the last antique to move in with you. You'll just have to settle into a trip down memory lane first!
DIY Vintage Vases
Quite simply, you can already bring a little shabby chic flair to your home, with only very simple means. All you need are old jars, especially well suited are canning jars, also chalk paint and ribbons, lace borders and if desired still ivy or dried flowers. After you have painted the jars (not too carefully, so that they look used), decorate them with textiles, tying in the flowers or ivy. You can decorate them in a feminine way as you like. Several vases in a group make a beautiful arrangement.
Make your own Shabby Chic dresser
1. First, you need to clean your wooden furniture and get rid of dust or other layers to prepare it for the next steps. For this purpose, a liquid cleaner made of soda works very well. Since the object will be painted in the next steps, it is useful to tape off or even unscrew metal handles or anything that should not come into contact with the paint. Now the furniture is ready for the next step.
2. To ensure that the paint holds well, the wood must be roughened and all older layers of paint must be removed. Coarse sandpaper does the job. The dust created by sanding cannot be used for painting, so we first use a vacuum cleaner and then wipe the object with a damp cloth.
3. The next step is to paint the object with oil-based white paint and let it dry overnight. To apply the paint, a roller is advantageous instead of a brush, because this can quickly leave streaks. The next day it is painted again, this time with matte water-soluble acrylic paint. Here you are completely free in the color choice. After the paint is completely dry, the furniture is sanded one more time. You're getting closer and closer to the Shabby Chic look. To achieve the best possible result, you should paint and sand the object several times.
4. If you are satisfied with your layer, you can add traces of use with the sandpaper. You alone decide how strong this effect should be. For a chair, for example, it makes sense to remove more paint from the back and seat to make it look really used. So you should plan on four to five days for the entire process. Small tip: If you already acquire all the necessary tools and utensils, you can also transform several pieces of furniture into Shabby Chic furniture, then you have several in one go.
Wall design Shabby Chic
It can not only be the things in the room in Shabby Chic style, the whole room itself can do that too! The walls also offer a great opportunity to make a statement on a large scale. Traces of use not only look good on furniture, but also create a very special charm on the wall. How great does an exposed brickwork look, which seems to resist the plaster? Or a half scraped wallpaper? Even a few leftover tiles on the wall achieve the desired effect. Because in combination with modern furniture and furniture in vintage look, the room gets a very special flair. All-clear, you don't have to buy a run-down dump for it! You can use wallpaper or certain plasters to skillfully imitate this look.
Shabby Chic Bedroom
The bed
The bed can either be made of worn wood, or it can be made of a filigree metal frame with lots of curlicues. This also fits very well with the romantic flair of Shabby Chic. The headboard gives you the opportunity to either present a great patinated surface, if your wall should not show signs of use, or you can immediately sharpen the eye for the fine with such a metal bed.
The bedside cabinet
Wooden side tables are especially popular here and give the room more tradition than if you put a glass nightstand next to your bed. Again, the more ornate, the better. Just by changing the drawer handles, you have the opportunity to give the cabinet a completely different look. You can also find many antique handles at flea markets that will make your piece of furniture special.
The bedside lamp
When choosing your bedside lamp, you have several options. You can either find a great lamp from a flea market that is still in good condition. At best, it consists of an ornate wooden base and a heathy shade. If the latter is not the case, you can also just buy a new shade and attach it or make a matching fabric around the lampshade. You can decide according to your personal taste whether the shade is plain white, has a floral pattern or maybe even made of lace. Or you can put a delicate metal lamp next to your bed. Breaking the style with a modern lamp is not forbidden either, it can even look particularly interesting.
The closet
Double-door wardrobes with a high ornate headboard are particularly suitable for this purpose, and at best they also have relief-like wardrobe doors. Here we can say as a general rule: the more ornaments the wardrobe already has, the less traces of use it can tolerate. So, for such antique treasures, it may be enough to paint the cabinet completely white. If the cabinet is plainer, you can still achieve a lot with the surface and make it look very used. In such cases, you can also very well use pastel colors to give the piece of furniture more charm. For chests of drawers, it may also be worth considering painting each drawer a different color.
Wall decoration
Picture frames are always more than enough on the junk and they give you many opportunities to get creative. Especially the golden frames with lots of stucco and jewelry are suitable, but even here you can adapt wooden frames with paints and sandpaper to the Shabby Chic look. You can also spray paint a wooden frame gold to make it more classy. They look great both with and without a picture. Also, heavily decorated mirrors are a great choice, hanging on the wall or standing on the floor. The bigger and more ornate they are, the more impressive they are.
Decorate
In fact, almost anything you find at the flea market that looks old can become accessories in your room, as long as they match the color scheme. You can easily change the color yourself, as you know by now. For example, an old window pane with a beautiful wooden frame or an old window flap is also an unusual decorative object, but it fits perfectly. In the end, flowers are always a good idea to give your room more feminine charm and they add a lovely freshness to the antique environment!