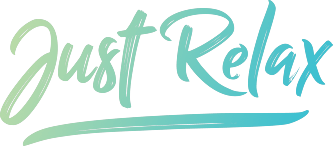 Home is simply the best place to relax and that's why we're going to show you the best way to enjoy a massage privately at your home.
The advantages of relaxing at home
No stressful journey
There's no doubt that home is the best place to relax. A big advantage of a massage privately at home is that there is no need to travel to the massage practice or wellness center, which means no traffic jams, delays or long searches for a suitable parking space. Because through a stressful outward journey, you usually arrive even more tense and can not really enjoy the massage, because you need a long time to collect yourself and leave everyday life behind. And after a similarly stressful return trip, any positive feeling from the massage is quickly gone again and the cramps in the shoulder and neck are already reporting back. For this reason, massages on vacation, where it often takes only a few minutes to get from the wellness area to the hotel room, usually seem much more effective and long-lasting relaxation. The confrontation with everyday life simply does not take place immediately and one can enjoy the positive body feeling longer.
Relaxing in a familiar atmosphere
However, many people also have difficulty relaxing in less familiar places. Especially in the case of massages, the treatment usually takes place unclothed, which makes many feel a certain discomfort and thus prevents or delays total relaxation during the massage. So it can be that you spend a lot of money and time, but the relaxing effect is unfortunately short-lived. In short, in many cases you get more out of the treatment if the massage is done privately in your own home. We'll show you what to look out for, both when getting a massage from your partner and when using mobile massage services.
Massage privately by the partner or with mobile massage
To hold the massage privately in your own home, there are basically two different options. One is to ask your partner if he or she would be willing to massage. However, another option is to hire a mobile massage service that will come over at an agreed upon time and perform professional treatments.
Massage by the partner
Of course, massage privately by the partner has great advantages especially for those who do not like to undress for massage treatments or generally have problems relaxing with strangers and in unfamiliar surroundings. Many wellness centers offer massage courses, where you can easily learn the most important basic techniques to perform a successful massage at home. Another great advantage is also to be able to choose your own massage oil and creams, especially for an aromatic oil massage is not exactly unimportant. And especially people with very sensitive skin then do not have to worry about whether they tolerate the agent used, because it can simply be tried out briefly on a small area of skin beforehand. In order to be able to enjoy the massage privately also properly, it is then worthwhile in any case to invest in the right equipment if it is carried out regularly. In general, the massage privately by the partner is useful if you are struggling with everyday ailments such as mild to moderate tension in the neck, back or foot area (see our instructions for foot reflexology) or simply want to recover from stressful everyday life. However, professional treatment should be sought for severe cramps and pain.
Mobile massage
By using a mobile massage service, you have the chance to benefit from a professional treatment at your home. However, before performing a mobile massage privately at home for the first time, it is important to check the skill and hygiene of the staff. The professional titles "masseur", "wellness masseur" or "massage therapist" are not protected and the training is therefore not regulated by law. Knowledge and experience can therefore vary greatly between different providers and the services should also only be used for the relief of everyday ailments and for relaxation. Only the certified "masseur and medical bath attendant" is able to treat the sick and those suffering from severe cramps. However, for those who are just looking for some relaxation, mobile masseurs are a good solution. Those who invest in their own equipment can also be safe from hygiene issues and enjoy the massage privately without stressful car trips.
What to look for according to experts
To go into a bit of detail about the differences between a massage given by a layperson and a trained, professional massage therapist, we talked to some experts and massage therapists. Even with professionals, there are certain indicators you can look for to figure out how well someone is at their craft. More on that in the following statement.
So a trained masseur should always clarify the contraindications before a massage, whether a disease of the musculoskeletal system or other things to consider. Also, the masseur should bring his oil and a massage table. Never massage on the bed, as this should not be an option for a professional masseur, once for themselves and secondly also privacy of the customer. Anyone who offers mobile massages should be able to name the school where he learned. There he learns the anatomy and techniques of how to perform a massage and not harm himself. Whether it is due to incorrect posture or incorrect load on the fingers. He also feels where exactly the tensions are due to the experience he has.
Dirk Kozak (among other things sports and wellness masseur)
You can't really go wrong with a massage without pressure (strokes or stroking kneading). However, when treating trigger points, inflammations and strong tensions, where more pressure is applied, you can. Fibromyalgia and rheumatism patients react very differently to massages and should therefore first test how much pressure suits them. Laymen or semi-skilled practitioners may only perform massages for wellness purposes. In the case of severe tension and adhesions of the muscle fasciae, it is therefore better to consult a specialist who can assess the complaints and, in case of doubt, send you to the doctor first. In general, massages must not be performed in the case of the following complaints or illnesses:

Fever and infections
Risk pregnancies

In the case of the following diseases, massages may only be performed after consulting a doctor.

Osteoporosis
Blood coagulation weakness or taking blood thinning medication (e.g. Marcumar)
Heidi Boxheimer (masseuse and medical bath attendant)
Everything you need to know for a private massage at home
Massage table
Buying a massage table is worthwhile for anyone who regularly enjoys massages at home, as it allows you to lie on your stomach in a relaxed way even for a long time, providing the perfect basis for relaxation. The armrests and the headrest optimally support the body during the treatment. The cover is often oil and water resistant and the couch can be folded into a practical case with carrying handle.
Massage instructions
If you ever want to do the massage privately at home together with your partner, you will definitely benefit from precise and understandable instructions. With step-by-step explanations, you can learn the most important massage techniques and thus relieve stress and tension. Self-massages as well as partner and baby massages are often presented.
Massager
A wonderful addition to any massage is a home massager. A shoulder or back massager, such as a massage cushion, is suitable for those who particularly struggle with cramps in the neck and shoulder area. The ergonomic shape fits perfectly to the neck and shoulders and warms the painful areas, while rotating massage heads massage away the tension. The pressure can usually be adjusted individually as needed. Other hand massagers such as head massagers, whirlpool mats and acupressure mats are also recommended, and things get a little more luxurious with a massage chair or classic with a foot massager. And especially popular among athletes are the so-called massage guns.
Massage oil
Finding the right massage oil in terms of compatibility, fragrance and consistency is often not easy. That's why we recommend oils that have been specially developed for dry and sensitive skin and, above all, contain natural ingredients. Very pleasant during the massage are oils that are slowly absorbed and spread a pleasant smell during the treatment.