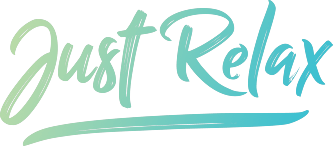 Dreaming of a relaxing massage? We'll show you how to easily make diy massage oil with our tips!
Nature, rather than chemistry, is better!
Maybe you've looked at the list of ingredients in your massage oil and wondered exactly what it's even made of. That's because instead of high-quality and plant-based oils, you'll usually only find chemical ingredients there. Since using these oils is not relaxing for you or your body, we'll show you how you can easily make diy massage oil. With the help of a basic recipe and different essential oils, you can make your own massage oils for any occasion. In our video you will get more tips and tricks. We wish you a lot of fun!
Make diy massage oil: Some useful tips and tricks
For the basic recipe you don't need much: just about 100ml of a base oil and 10 – 15 drops of an essential oil. Additionally, a dark vial for bottling is beneficial. After you have put everything into the vial, you screw the vial properly closed and shake it extensively. This allows both components to mix evenly. If stored in a dark bottle, your massage oils will last for several months. In our FAQ we show you which of the herbal oils or essential oils has which effect. So you will definitely find the right mixture for you.
Can I make massage oils myself with home remedies? A simple recipe
Vegetable oils as a basis
In addition to classic vegetable oils, such as olive oil, sunflower oil or coconut oil, you can also use higher quality oils, such as almond oil, jojoba oil or sesame oil. It all depends on your personal taste. But from the start: If you're looking for an oil that is slowly absorbed and therefore has very good lubricity, then we would highly recommend olive oil as a massage oil. However, olive oil, unlike sunflower oil, has a very strong aroma of its own. Another advantage of sunflower oil is its low price. Especially for dry skin, coconut oil is very suitable. The light coconut scent is very pleasant and harmonizes well with any essential oils. Almond oil also has a pleasant scent. It also guarantees rich care and a soothing effect on sensitive skin. Less inherent odor has the jojoba oil, which nevertheless provides the skin with sufficient moisture and elasticity. Last but not least, sesame oil is also suitable as a massage oil. It is especially recommended for dry and poorly perfused skin. But you must not forget that it has a very intense inherent aroma. Now it's up to you: which oil is right for you?
Essential oils ignite the effect
Essential oils are available for every occasion. If you want to relax or fall asleep better, we would advise you to use lavender, vanilla or chamomile oil, for example. For skin impurities, however, tea tree oil is very suitable. It also has a calming effect on your body. In case of lack of strength or drive in everyday life, oils with eucalyptus and lemon are very good, as they act as a wake-up call and can lift your mood. They can also increase your concentration. Peppermint, ginger and sage oils are ideal to support you in case of joint problems. And if you're looking for a romantic massage oil that will awaken your sensuality, look no further than rose oil. Now nothing stands in the way of a romantic evening for two. And although each essential oil has its own effect, you can mix them very well. But most of the time it is enough to enjoy them separately. Have fun making them!
What herbs can I use to make massage oils myself?
The recipe for a massage oil with herbs
First you need 100 ml of an oil as a base. For this, you can just choose a base oil from the above text. Herbs are also required. These include 2 tablespoons of mugwort herb, 2 tablespoons of calendula and 1 tablespoon of cowslip. Some ginger slices are also beneficial. And to make the homemade massage oil properly now, a screw-top jar is also beneficial. Let's start with the preparation: First you put the herbs and the ginger slices into the screw-top jar. Now pour the oil over everything and leave the sealed jar to infuse at room temperature for about three weeks. Do not forget to shake your massage oil daily. Once the three weeks have passed, strain your oil and store it in a dark bottle in a cool place until you are ready to use it. Your massage oil from herbs is ready!
The herbs and their effects
Now for the herbs we use and their effects. Mugwort is one of the strong warming herbs. It is especially used for diseases related to cold. It is also often used in teas or in baths for colds. In your massage oil, it also provides adequate relaxation. Perfect for a massage on cold days. Cowslip also gives you warmth and peace. They are also helpful for nerve pain. Cowslip can also be used to dispel fatigue. Marigolds, on the other hand, are ideal for all skin problems. They have a wound-healing, skin-protecting and anti-inflammatory effect and relieve pain in the tendons and muscles. But ginger is also a true miracle tuber. It also has a strong warming, pain-relieving and also stimulating effect. Especially for joint pain and sore muscles, it provides relief. A real power combination of herbs and ginger, isn't it? But don't forget the right massage technique. You can find some tips and tricks here.
How can I make ayurvedic massage oils myself?
Especially in Ayurveda, massage oils play a very important role. They have always been an integral part of Ayurvedic teachings. Juicy massages balance the doshas and relax. Thus, the use of massage oils has numerous positive effects. The oil gives the body more youthfulness and vitality, as it nourishes and stabilizes the tissues. And in addition to the therapeutic and balancing effect on the psyche, the added herbs further harmonize the doshas. For the base of your Ayurvedic massage oil, it is best to use high quality organic oils. These should be Ayurvedically prepared and matured. Depending on your constitution type, you use a different oil as a base. In addition, you need jasmine flowers and ginseng leaves. Put them in a glass with a screw cap so that it is half full. Then pour the oil over it. About 3 – 4 weeks later you can use the oil after filtering.
Make your own massage oils for babies
Vegetable base oils are quite sufficient
A massage oil for babies should be very well selected, so that it can be well tolerated by the delicate baby skin. Especially at the beginning of a young life, simple vegetable oils, such as olive oil or almond oil, are quite sufficient. Your little treasure will also love the mixture with a little calendula oil. However, if you don't want to do without a few drops of essential oils, we recommend gentle, all-natural essential oils. Fennel oil or palmarosa oil, for example, are well suited. However, there are also special massage oils for babies to buy. Just look around, because the possibilities are endless.
Massage for abdominal cramps
Even our little ones can already really relax through such a massage with massage oil. They feel the caring closeness of the caregiver through an oil massage and their basic trust is strengthened. This makes them feel very comfortable. But also in case of flatulence or if your baby has digestive problems, a pleasant oil massage can be beneficial. Your baby's blood circulation and intestinal activity are stimulated by the juicy massage of the tummy. This loosens up the cramps. Your little darling will surely be pleased!
The right massage technique for babies
Especially after a warm bath, there is often nothing more soothing for your baby than a gentle oil massage. Always make sure that your baby is not too cold. It is best to apply a little oil to your fingertips and distribute it with gentle, circular movements. Start with the tummy and then move to the small of the back. Lying on your back again, gently massage your baby's arms and legs. Start with the fingers or toes and make light stroking movements in the direction of the heart. Finally, apply a little oil to your baby's diaper area.
Are there massage oils for pregnant women?
Make your own massage oils for pregnant women
Yes, because basically you can use all the combinations that we have presented to you above also during your pregnancy. It all depends on your personal preferences and especially on the area of application. So, if you are looking for something to wake you up against your pregnancy fatigue, then we would recommend lemon or grapefruit oil. However, if you're more looking for something relaxing just before you fall asleep, then lavender oil is for you. Using the right massage oil and certain massage techniques can also help alleviate some of your incipient labor pains. The right massage table can also be of great importance.
The effect during pregnancy
Especially during pregnancy, women like to resort to a soothing massage oil. There are many reasons for this. It is not uncommon for pregnant women to suffer from their hormones, which go absolutely crazy during pregnancy. Essential oils are thus used to support the mental-emotional balance, such as against anxiety, restlessness and tension. In addition, pregnant women, whose body is demanded a lot in this special time, can also properly calm down and relax during a relaxing massage. This is because the right massage oil helps to support the effect of the essential oils through a relaxing, circulation-stimulating or mood-lifting effect of the various massage techniques. In addition, regular oil massages during pregnancy can also prevent stretch marks or stretch marks. These usually occur in the last third of pregnancy, when the connective tissue, which is responsible for the elasticity of the skin, is overstretched. This causes irreparable cracks in the subcutaneous tissue. By using massage oils, the skin is especially cared for during this challenge for the body. In addition, blood circulation is improved.