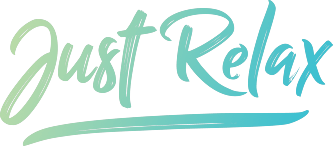 Reward your body with a relaxing Aromatherapytic oil massage. We'll show you some great tips and tricks below on how to give it a hand yourself!
What is an Aromatherapy oil massage?
An Aromatherapy oil massage is a wellness treatment that combines a traditional full or partial body massage with Aromatherapy oils. This will not only relieve your tensions that you may have been carrying around for what feels like ages, but you will also give your mind a time out. An Aromatherapy oil massage lasts 30-60 minutes, depending on whether the whole body is treated. You decide how much your body is massaged and which oils are used. Because each oil has different effects on your body and on your state of mind. Of course you can also do the Aromatherapy oil massage yourself at home – if available with the help of a suitable massage device for home like a back massager or hand massager. Or you do the massage privately together with a partner!
Effect of Aromatherapytic oils
Depending on the scent, Aromatherapy oils possess different effects on your senses. They can positively influence the mind and brighten your mood or they can help you relax. Combined with an Aromatherapytic oil massage, you are preparing yourself a treat. However, Aromatherapytic oils have different effects, because everyone has different associations with different scents. Try out as many scents as possible so that you find your fragrance oil that invites you to relax during the Aromatherapy oil massage!
FRESH AND FRUITY
Lemon, pomegranate, orange and mint oils will put you in a good mood during your Aromatherapytic oil massage and make you think of summer and warm days. These wonderfully fresh scents will invigorate your body and have a positive effect on your mood.
RELAXING AND FLOWERY
If you suffer from stress and lack of sleep, then you should insist on chamomile, lavender and lemon balm oils. These oils have a very relaxing effect on your body and even promote a healthy sleep! They also have positive effects on anxiety and nervous states of mind. Combined in an Aromatherapytic oil massage and some fragrant incense, you'll do nothing but good for your body and mind. Try it out for yourself!
SENSUAL AND ROMANTIC
My absolute favorite oils are ylang ylang, rose and yasmine. These Aromatherapytic oils have a harmonizing and positive effect on the body. In addition, these scents will make you feel more confident and serene through Aromatherapytherapy oil massage. This is probably due to the warm, yet floral-feminine scent. Yasmine, by the way, is the base of many expensive perfumes!
Tips for Aromatherapytherapy oil massage at home
A therapeutic massage is designed to counteract certain medical problems such as permanent cramps and is performed as a therapy-accompanying measure. In contrast, an Aromatherapytic oil massage is mainly used to relax the body. Therefore, you too can lend a hand! But for in between as a small reward you can also treat yourself to an Aromatherapy oil massage alone.
THE RIGHT EQUIPMENT FOR THE Aromatherapy OIL MASSAGE
Are you planning to set up a wellness room where you would like to relax with an Aromatherapytic oil massage from time to time? Then a massage table is a must! A massage table is adjustable in height and guarantees a correct posture of the body! For in-between massages it is enough to put a mattress on the floor. Then you need a cloth to cover the couch or mattress and around the body and a pillow.
THE RIGHT MOOD
Just like Aromatherapy oils, music can affect you differently. During the Aromatherapytic oil massage, you should have your favorite music playing in order to relax to the maximum.
THE AROMATHERAPY OIL MIXTURE
As already mentioned, there are different Aromatherapytic oils that you can use during your Aromatherapytic oil massage. However, you should note that you do not use the oils pure. Some very strong oils, such as eucalyptus and tea tree oil, should not come into contact with mucous membranes or facial skin in their pure form. During pregnancy or breastfeeding, you should especially avoid savory, fennel, camphor, rosemary, cinnamon and cedarwood oils. In general, you should not use pure Aromatherapytic oils for an Aromatherapytic oil massage. It is best to mix the Aromatherapytic oils with a base oil such as jojoba, almond, sesame or avocado oil. These oils have nourishing properties that are helpful for skin conditions such as acne, rosacea, etc. and they spread better on the skin than if you just use the Aromatherapy oil. You can improve the spreading of the oils even more once you have warmed the oil. For safety reasons, use only a water bath and test it on a small area on the back of your hand before use. Still lacking inspiration for an Aromatherapytic oil blend? I've picked out two recipes that you can easily replicate!
For relaxation and deeper sleep after Aromatherapy oil massage:
10 drops of lavender oil
5 drops of lemon balm oil
5 drops of chamomile oil
100 ml base oil, e.g. almond oil (it is best to use a mild-scented oil for the Aromatherapy oil massage)
For a sensual experience:
10 drops of yasmin oil
5 drops of ylang ylang oil
5 drops of rose
100 ml base oil, e.g. coconut oil
THE RIGHT MASSAGE TECHNIQUE
With the Aromatherapy oil massage it depends on which grips your partner finds pleasant and relaxing. First try all massage grips and ask your partner if the grip was found pleasant or unpleasant! Massage the body with stroking movements with the entire palm of the hand, with pressure through the heel of the hand and with fingers and thumbs to massage smaller parts of the body. First start with stroking hand movements on the back and distribute the massage oil evenly on the body. During the Aromatherapytic oil massage, stand at the head of your partner and stroke the back towards you with only very light pressure. While doing this, massage the tissue in circular motions and gently press outward. After the oil has warmed up, you can apply pressure by shifting your upper body forward during the stroking hand movements and slowly apply pressure with the heels of your hands into the surrounding tissue. Discuss with your partner whether the pressure is perceived as pleasant and work your way through all parts of the body with the Aromatherapytic oil massage. Use the same technique to massage smaller areas of the body, such as the feet. Stand at the end of the foot and first massage the skin towards you. Then shift your body weight forward and let the heels of your hands sink into the skin. You can also use your fingers and thumbs to release tension and intensify the massage. However, apply pressure only carefully, because the massage should not cause pain to your partner. This is how easy it is to perform an Aromatherapytic oil massage at home! However, please be careful not to put pressure on the spine and on joints and bones and be gentle!