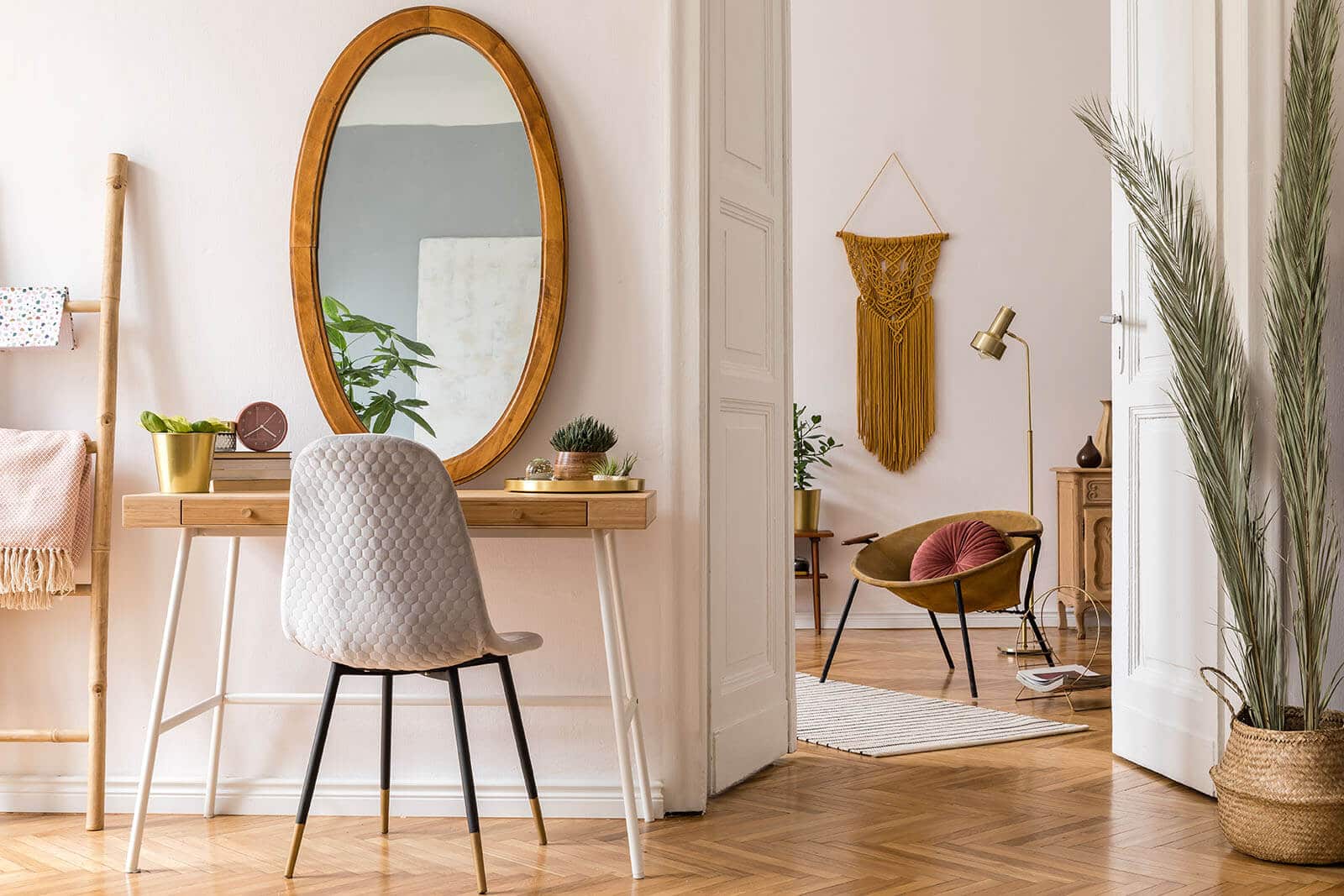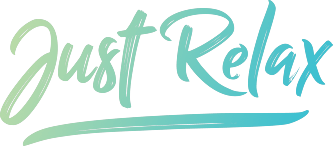 This is where women like to get ready in the morning
Not only for chicks

It's often a dream of gals: a dedicated area (or even room) where they can get ready in peace and have time to themselves. Many imagine a dressing table full of glitter and glamour and then decide that it's too much for them and doesn't suit them. At the same time, a dressing table can also radiate naturalness, as is the case here, in Boho Glam. For many women, such an area is nevertheless out of the question, with the claim that they would hardly put on makeup anyway. Thereby it does not depend on it in our eyes. We find: It's also a great area to just apply day cream, do your hair and choose jewelry. You sit relaxed on a chair and don't have a man pounding on the door nearby, waiting until the bathroom is free for him.
The base

When picking a dressing table that fits boho glam, which means playful naturalness and a bit of glam, white tables or wood are a great choice. This allows one to bring in glamour with accessories instead of buying a huge mirrored dressing table, that wouldn't fit. It's definitely handy to have a little storage space in the table in the form of drawers and compartments. Since it depends entirely on how many cosmetics you have and how then there is the need. But around too much storage space woman is never angry about it.
Mirror, mirror on the wall…

With the mirror selection, you can quickly feel overwhelmed, because now the selection is huge. Mirrors and frames come in the craziest varieties. The classic square mirror has long ceased to be the standard here. Here, an oval mirror with a wooden frame was chosen, which picks up the shape of the face. A particularly good choice, we think. If you look closely, you can see that the table and the frame of the mirror are not in the same wood tone, which would bother many. But this is typical boho and looks more natural and casual.
The final touch-up

Pos(sitionir)en
The accessories are particularly interesting in such a make-up corner and you pay special attention to details. But how do you arrange all the caskets and boxes? Do they all have to fit together? Here it's mainly about what you personally like, but it can help if you choose a color or, as here, metallic gold, and pick this up again and again. Gold, of course, adds a certain glamour. After all, our goal is boho glam. Here is a golden vase on one side of the table, in which you can well present brushes or narrow products. A tray is especially helpful to put many small things in an orderly way in a group. You can also put your jewelry there well
Naturalness wins

To complete the boho glam, woven items, that is, wicker items are suitable. They bring a beautiful material texture to the room, creating a natural atmosphere. A wicker on the right side serves as a flowerpot and in the back room, a wicker chair was chosen. The ochre macramé on the back wall is also woven in some way, adding another materiality and a bit of color to the space. In general, they've limited themselves to natural and metallic colors here, so the room doesn't feel obtrusive at all.
[/vc_column][/vc_row]