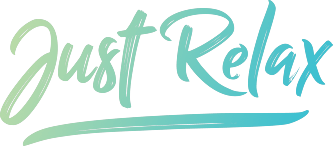 Setting up your own meditation room is surely a dream of many who love to meditate and relax. Learn here what should definitely not be missing in the process!
Setting up your own meditation room
Calm and silence as a basis
If you want to set up and design your own meditation space at home, it helps to be aware of what meditators have been emphasizing for thousands of years. On the one hand, this is peace and quiet, because only in a stress-free and peaceful environment is a person able to let go, to go into himself and to open the mind. It has been medically proven that meditation slows the heartbeat, reduces muscle tension and leads to deeper breathing.
Inspiration
On the other hand, special elements such as a small fountain or a selected color scheme can inspire the mind and help with concentration exercises. In addition to so-called passive meditation, active meditation techniques such as yoga and dance also contribute to relaxation and well-being. In order to perform these techniques safely, the right equipment is of great importance, in addition to initial professional support.
The little extras
In addition to a holistically coherent and relaxing room design, meditation cushions and meditation mats should therefore not be missing for successful meditation. For many people, soothing music is also essential to support meditation, but elements such as a singing bowl or a meditation bench can also make a difference. The benefits of having your own meditation space are undeniable. Not only can you design the space to your own liking, but you also save yourself the sometimes stressful trip to a public space and can easily incorporate relaxation exercises into your daily routine. We'll show you how to best set up your own meditation space at home
The preparation
Selection of the room
In order to set up your own meditation room, rooms that do not yet have a specific purpose and are not associated with stressful, negative thoughts are especially optimal. Therefore, a study is usually not a good choice, while guest rooms or former children's rooms are very suitable. To ensure a quiet atmosphere, there should be little to no traffic noise or other distracting sounds in the room. Of course, not everyone has the opportunity to dedicate an entire room to meditation, which is why a meditation place can also be set up within another room, such as the bedroom or living room. As presented below, you can easily create a small realm of relaxation with simple means.
Planning
Setting up your own meditation space also involves some planning. You should ask yourself how much space you need, whether you only want to meditate silently or also bring in yoga and dance, and above all which colors, sounds and objects will enhance your individual well-being. This is exactly the point we want to go into a little more detail below. Feel free to be inspired by our suggestions.
This is what experts recommend
To get some more perspectives and ideas, we talked to some experts in the fields of yoga and meditation. Of course, everyone has their own individual focus and preferences in this regard, but maybe you can take away one or two things from the following words for yourself. If you click on the name of the respective expert, you will see the corresponding statement.
What belongs in every meditation room?
Franziska Krone, Jasmin Schweizer Radhika Siegenbruk, Shirley Heubach, Sarah Lucke, Boris Hopf, Rigobert Hofmann, Katrin England and Füsun Folger
Is it better for beginners to meditate alone at home or rather in classes with others?
Melanie Wagner, Romie Danner, Katharina Kitzmüller, Sylvia Daun, Maria Radzimanowski, Peter Beer, Eva-Maria Schwarzfischer, Sunita Ehlers, Christiane Glöckler, Ramin Raygan, Gero N. Harms and Dr. Claudia Turske
Is it better especially for beginners to have their own meditation room or is it better to learn to meditate anywhere?
Shida Pourhosseini, Sabine Lutz, Dr. Henrike Fröchling, Andrea Kubasch, Julia Hofgartner, Anna Hettegger, Andrea Berauer-Knörrer, Wendy Müller and Sukadev Bretz
The essentials to set up your meditation space
Seating
The most important thing when setting up your meditation space is seating, that place where you can best relax and open your mind. Depending on personal preference, this can be a yoga mat, an armchair, or a pillow. By pillow is meant not so much the normal sleeping pillow or beanbag, but rather meditation pillows, which are made specifically for the performance of relaxation techniques and dementpsrechend a good choice for our purposes. They guarantee comfort and stability in various positions and can be easily moved. So you can spontaneously move your relaxation program to your terrace.
Wall design
In the meditation room or in the area of the meditation place, colors and elements should be present that have a relaxing and inspiring effect. White walls probably fulfill this purpose in the rarest of cases. Therefore, we recommend warm, muted natural tones, with the intensity of colors depending on individual taste. Decorative stickers on the walls can also have a calming effect, if the motif is chosen correctly. These stickers are particularly suitable for meditation places, which are integrated into another room and thus the wall design is somewhat limited.
Indoor fountain
The splashing of water has a very calming effect for many people. The quiet, steady sound supports forgetting distracting thoughts and opening the mind. In this way, meditation can be facilitated. Therefore, an indoor fountain should definitely not be missing if you want to set up a meditation room, because it not only brings the pleasant splashing sound to your place of relaxation, but is also a real eye-catcher.
Yoga accessories
Yoga has become a very popular sport, even among people who actually have no other connection to meditation. But this is not surprising, because the various exercises deeply relax the body and release tension. Therefore, yoga accessories should not be left out if you want to set up a meditation room. Yoga promotes vitality and supports the unity of body and mind. Since the exercises are primarily performed on the floor, a quality yoga mat is of great importance to provide the comfort needed for relaxation and avoid joint problems. The yoga mat should be non-slip, skin-friendly and easy to roll up.