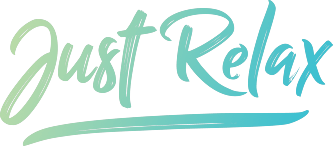 These wall stickers will beautify your home - whether in the bathroom, kitchen or living room, these stickers are always a real eye-catcher!
Variety made easy with wall stickers
wall stickers, also called wall tattoos, come in a wide variety of colors, shapes and styles, making them suitable for all apartments or houses. Everyone longs from time to time for a little change and a breath of fresh air in his home. Especially with seasonal changes, the sudden need for a new look arises in many. While in summer, maritime motifs and wall items that spread a vacation feeling are highly popular, in autumn and winter, people want to embellish their four walls with warm, cozy accents and create a relaxing atmosphere. However, it is very expensive and time-consuming to regularly change one's interior design style or to repaint or wallpaper the walls. Moreover, especially in the bathroom and kitchen decorating is often particularly difficult, as there is often a lack of space for beautiful accessories. And if you want a special motif to decorate the wall in the bedroom, this often fails due to unsuccessful attempts to conjure up something yourself with a brush. wall stickers are the perfect solution in all cases! Depending on the design and purpose, they can be easily applied to various surfaces such as tiles, walls and mirrors and removed again as needed. In this way, they are also perfect for rental apartments!
General tips and tricks
Beautifying the home through wall stickers is really straightforward and doable by anyone. Nevertheless, we have a few tips for you, how you can achieve a perfect result in a short time and avoid the usual mistakes.
Make sure that the surface to be covered is free of dust, grease and dirt.
Consider exactly where your motif should be positioned, for this marking suitable places with a pencil can be helpful.
Apply large wall stickers best in pairs to prevent wrinkles and air bubbles in the material.
For optimal adhesion, first press the center of the wall tattoo firmly to the intended surface and then carefully smooth the remaining parts from the inside out.
If air bubbles still appear, they can be carefully pricked with a needle.
In the following, we will now show you which wall stickers are best suited for different rooms and what you need to consider.
Wall stickers inspirations
Bathroom
Are you already a little bored of the same tiles in your bathroom or toilet? Yet tiles offer wonderful space for fresh patterns and colors! Depending on whether a large visual change is desired or only small accents are to be set, several tiles can easily be pasted next to each other or only individual ones. Individual shapes can be easily cut from the template with scissors, making decorating effortless even in bathrooms and toilets that would otherwise require expensive custom designs. wall stickers to be used in bathrooms must be waterproof, of course. For a fresh, elegant look, we especially recommend Moroccan patterns in blue shades.
Kitchen
wall stickers can also create a great effect in the kitchen. Here, not only tiles are suitable, but also cabinet doors or the refrigerator. Again, it is important to use only wall stickers that are waterproof and, in the best case, heat-resistant. However, with quality products like the ones we suggest to you, longevity should not be a problem. In general, motifs matching the kitchen interior are nice to look at. Funny sayings or mottos will lift your mood while cooking and give your own kitchen the look of a cozy cafe, where you prefer to relax all day with coffee and cake.
Living room
Next to the kitchen, the living room is the heart of every home. This is where everyone gathers to relax, chat and laugh. That's why motifs that please all family members and match the furnishing and decorating style are especially important here. On the walls or even on the window, large-scale wall stickers are ideal, a popular place is, for example, above the sofa.
Bedroom
In the bedroom it is important to come to rest, to review the busy day and to enjoy the evening with a nice book or movie, and then to sleep restfully. To support this, wall stickers are suitable, which have a calming effect. What could be more beautiful than to look at the starry sky before falling asleep? Glow-in-the-dark stars make this possible and have therefore long been a hit not only in children's rooms, but also among adults. During the day, the stars are almost invisible due to their unobtrusive design and only after dusk turn the ceiling into an always starry night.