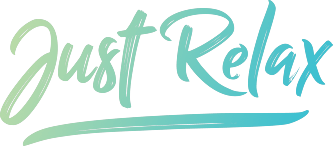 Still have room in your Meal Prep weekly plan? These deliciously tasty 7 Meal Prep recipes are perfect for filling in the remaining gaps quickly and well.
Consistency is boring!
At the beginning of the transition, you can always think of quite a few Meal Prep recipes. Often you can leave some of the old familiar recipes and habits as you are used to only with the difference that you now pre-cook on weekends. After a while, the routine will set in and you will be very happy with your diet. But tastes change and other life circumstances sometimes require a change in diet. Now you need new recipes that suit your preferences.
Perfect Meal Prep Recipes
A fresh coat of paint on your Meal Prep weekly plan never hurts. As a Meal Prepper, you're certainly very perfectionist-minded anyway, so you're always trying to improve your Meal Prep. This also means that you are often on the lookout for new recipes that suit you better. Below you'll find a Meal Prep recipe to fit every lifestyle imaginable. We've also made sure that the recipes use roughly the same ingredients so that you can prepare them as efficiently as possible on cooking day.
Meal Prep recipe – low carb (low calorie)
In a society that is becoming more sluggish and leisurely, almost everyone is looking for an easy way to get back into shape. Most of the time this way is through diet or exercise. One way is the low calorie diet in the Meal Prep weekly plan. This is especially about good fats, rather than by carbohydrates an energy supply in the body, which is then more likely to draw energy from the fat storage of the body. Since the demand for Meal Prep recipes – low carb is so high, it only makes sense to present a delicious Meal Prep recipe here as well.
low carb salmon with oven vegetables
Salmon
Zucchini
Peppers
Tomatoes
Garlic
Onions
Olive oil
Paprika powder
Thyme
Salt & pepper
Salmon and vegetables are one of the best low carb fat sources. The same goes for the other ingredients in the recipe and every Meal Prepper who eats low carb should have these foods on hand at home. It's not just in this recipe that they shine across the board. The preparation is quite simple and goes quickly. That's why this recipe is perfect for any Meal Prep plan. You'll start by slicing the zucchini and mushrooms. Don't forget to wash them first. After that, the peppers and tomatoes get their turn, too, which then go into a container with the zucchini and mushrooms, which won't melt in the oven. Onions and garlic are also added to the party and for a good load of flavor you mix everything with olive oil and paprika powder. Of course, salt and pepper should not be missing. Now comes the main protagonist of the dish: salmon. Wash it and sprinkle it with salt and pepper, e.g. through a pepper mill. Then you put the whole thing in your preheated oven and let it rest there for a while.
Cauliflower "rice" with carrots and leeks
½ leek
1EL olive oil
Cauliflower
3 carrots
Garlic
Salt &pepper
The fact that you always have to do without certain things when dieting and changing your diet is really annoying. In low carb, rice is number one on the no-no list, but you can trick it a little. Instead of rice, this Meal Prep recipe uses cauliflower. The crafty rice substitute points the finger at going without and shows that there is always a clever solution to going without. The preparation is quite simple and quick. You start by sauteing the sliced leeks and garlic in a pan or wok with oil until the leeks are soft. Add to that the shredded carrots and shredded cauliflower. To make the illusion of rice as realistic as possible, the cauliflower should really be chopped up to the size of a grain of rice. The whole Meal Prep dish now continues to roast until the cauliflower "rice" is soft and is then seasoned with salt and pepper.
Easy Meal Prep Recipes | Part One | Gordon Ramsay
Meal Prep recipe – vegan
Even vegans often have to cut back on their Meal Prep plan. But forgoing animal products is worth it, whether the intentions are health-related or ethical. So we decided to also give vegans two Meal Prep recipes with which they can decorate their Meal Prep weekly plan. However, that's not to say that if you're a non-vegan, you can't find a new recipe to add to your favorites list.
Tofu Scramble with Carrots
300g tofu
300g carrots
2EL yeast flakes
100g spelt flour
20g soy flour
2EL mustard
1TEL soy sauce
2EL tomato paste
1 bunch parsley
1 tsp turmeric
1 tbsp paprika powder
Salt pepper
In fact, the preparation works very simply and in just a few steps. You start by crumbling the tofu and then put it in a bowl. After that, it's time to get to grips with the carrots. Peel them and grate them with a grater into the bowl. Now the rest of the ingredients join the tofu and the finely grated carrots in the bowl. Knead all this with your washed hands until you get a mass. This you can now fry in a pan over medium heat and you're done. You can enjoy it hot or cold and you can also use it as a bugerpattie. Enjoy your meal!
Tofu Burrito/Wrap Bowl
Tofu
Avocado
Tomatoes
Beans
Onions
Vegetables
Salsa
Olive oil
Salt & Pepper
Actually, the ingredients listed here are not all mandatory. Whether you decide to make a Mexican burrito or a wrap, the ingredients are a matter of taste. Only the tofu is a fixed ingredient and is used for both vegan Meal Prep recipes. The Meal Prep recipe takes about 20 minutes to prepare. You start by drying the tofu between two kitchen towels. Really squeeze out all the liquid and then fry it in a pan with a little oil. Then season the tofu to your taste buds and mix everything together. After 10 minutes, that should be done and in that time you can take care of your other ingredients. The good thing about this recipe is that you can write it perfectly at the end of your Meal Prep plan and then put all the leftover food in the wrap or burrito. In your Meal Prep boxes, the tofu will easily keep until the end of the week, so you're really throwing away absolutely no more food.
Meal Prep Recipe – Chicken
350g chicken breast fillet
200g green beans
8 (cherry) tomatoes
100g red pesto
2EL olive oil
Salt & pepper
Strangely enough, chicken is also very common among Meal Prep recipes and seems to be a popular food. Granted chicken meat has a lot of nutrients and is even low carb and if you buy it from a good butcher, then maybe even vegetarians can turn a blind eye. Also with this Meal Prep recipe, the preparation time is about 20 minutes. You start by putting the chicken strips and beans in a pan with oil. While they stay there for 7 minutes, you take care of cutting the tomatoes in half. After the beans and chicken strips have enjoyed 10 minutes of togetherness in the pan, add the pesto and tomatoes and wait another 3 minutes. That's about it. Of course, don't forget your favorite seasonings and then it's ready to cool. Put it in your Meal Prep boxes and you can store it for up to 3 days.
Meal Prep Recipe – Cold
For the big hunger, your Meal Prep weekly plan is filled with these, but what if you get the munchies or want something to snack on while watching a good movie in the evening? The temptation to reach for chips or gummy bears is great. It may taste good at first, but the next day you'll wake up with a guilty conscience and regret not using one of our recipes as a meal prep snack. It's never bad to have a bowl of peppers or cucumbers in the fridge anyway. Much like the bunny, you can also use these veggies to nibble on. But often this is a bit boring.
fruity muesli bar
100g oat flakes
50g quinoa
2EL chia seeds
2 bananas
25g almonds
25g walnuts
1/3 cup dried fruit
50g almond butter
2EL honey
Salt & cinnamon
These homemade muesli bars are meant to be the answer to unexpected hunger attacks, so you can keep your relaxation even in difficult phases of your diet. The ingredients are just a suggestion, but again, you can customize the Meal Prep recipe to fit in with the rest of your Meal Prep recipes. The start of your snack production needs a bowl in which you mix the rolled oats, quinoa, chia seeds, salt and cinnamon. You'll use the mashed bananas to make everything stick together better, and give the nuts and dried fruit a cozy place in the resulting mixture. Along the way, you can melt the almond butter and honey in a saucepan. The two will then become the dough of your Meal Prep recipe, so to speak, which you will put into a baking pan with 8 to 10 subdivisions. If you don't have one, you can also cut the batter to fit at the end. In the oven, you can watch your snacks turn golden brown, which takes about 25 minutes, or you can take care of the next dish in the meantime.
Your favorite Meal Prep recipes?
This is our selection of Meal Prep recipes. We hope there's something for your needs too. If not, let us know what direction our next recipes should go. The possibilities are endless and there is always someone coming around the corner with new ideas that optimize Meal Prep recipes. With a little practice, you too can become a Meal Prep pro and elicit "Wow!" from your colleagues at work and school with better-than-average meals. Which Meal Prep recipes are your favorites?