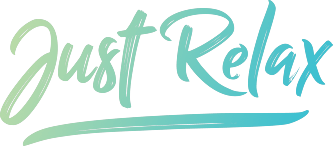 Not sure what flavors you can make with your ice cream maker? We'll show you 11 ice cream recipes, quite classic and quite extraordinary.
11 special ice cream recipes for ice cream maker – where there really is something for everyone
There are now so many different ice cream recipes that it's hard to choose. The ice cream parlor with the most different ice cream flavors is located in Merida, Venezuela and has an incredible 869 ice cream flavors. Among others, you can find Jurassic Parc, Hot Dog and Viagra. But so that you don't have to run all the way to Venezuela and in general to the next best supermarket, we've picked out the 11 very tasty and really easy ice cream recipes for ice cream maker that make 6 servings each.
The classics
Chocolate and vanilla have been the Germans' favorite ice creams for a long, long time, unbeaten. But strawberry is of course also a classic that should not be missing. As early as 1839, people knew how to combine these flavors – to create the Fürst Pückler ice cream, which contains exactly these three different types of ice cream. Known internationally as Neapolitan ice cream or Neapolitan slice, it is usually served with two wafers as a slice. But first, we have compiled the ice cream recipes for the individual types of ice cream, which you can, of course, later combine into a delicious Neapolitan slice.
Vanilla
Ingredients
3 eggs
75g sugar
1 1/2 vanilla beans
375ml cream
some grated cinnamon (if needed)
Preparation
First separate the egg yolk from the white and extract the vanilla pulp from the pod. Then mix the yolk with the sugar and the vanilla pulp, adding a little cinnamon as needed. However, here urgent attention should be paid to the amount, because cinnamon has a very strong flavor of its own. Then add the cream. In a separate bowl, beat the egg whites until stiff and slowly add them to the egg yolk mixture. When everything is sufficiently blended, place the mixture in the ice cream maker for about 35-45 minutes and enjoy.
Chocolate
Ingredients
250g milk
250g cream
120 g sugar
35 g cocoa powder
7 egg yolks
35 g dark chocolate coating
40 g milk chocolate coating
1 pinch of salt
1 pinch of vanilla
Preparation
Sift the cocoa powder and bring to the boil in a saucepan with the milk, cream, salt, vanilla and half of the sugar, stirring constantly. Whisk the egg yolks and the other 60g of the remaining sugar to a thick cream. Then the hot liquid should be stirred into the egg yolk in batches and drawn off to form the rose. Roughly chop the whole milk and dark chocolate coating and add again in portions to the liquid and stir until the chocolate coating has completely dissolved.
Then pour the mixture by means of a sieve into a freezing tin, let it cool without the lid and put it in the refrigerator overnight with the lid closed. The next day, the mass can be filled into the ice cream maker. The preparation time varies depending on the model. Tip: If you prefer the ice cream not quite so chocolaty, you can simply replace the dark chocolate with whole milk.
Strawberry
Ingredients
300g strawberries
70g sugar or vanilla sugar
100g mascarpone
1/2 lemon
Preparation
Pre-cool all ingredients and puree the strawberries. Squeeze the juice out of half the lemon and mix together with the sugar and the mascarpone. Then put everything in the ice cream maker for about 30 minutes – voilà.
Ice cream without…
Most ice cream recipes for ice cream maker you find in cookbooks or on the internet contain lots of egg yolks and sugar. But what if you are allergic to eggs and want to reduce your sugar consumption? Do you have to give up your delicious, cool ice cream then? No, of course not. So you don't have to resort to these ingredients, here is a recipe without egg and one completely without sugar.
Ice cream without sugar
General
Ice cream without sugar is often made with bananas, because they have a particularly high fructose content. We have therefore picked out a very tasty strawberry-banana ice cream for you – without sugar, of course.
Ingredients
350 g strawberries
1 1/2 bananas
2 eggs
45 g honey
100 ml cream
200 ml milk
2 pinches of vanilla
1 pinch of salt
Preparation:
Separate the yolks from the whites and beat the latter with the salt until stiff. In an additional container, mix the egg yolk with the honey and vanilla until it becomes nice and creamy. Whip the cream until stiff and puree the strawberries in a blender. Also peel and puree the bananas. Stir the milk and pureed fruit into the egg yolk cream and fold in the beaten egg whites and cream. Then just put it in the ice cream maker and your sugar free banana strawberry ice cream is ready.
Ice cream without eggs
General
There are, of course, very many ice cream recipes without egg, but most of them contain chocolate. However, we have picked out for you a super fruity, eggless and mega creamy orange ice cream.
Ingredients
8 oranges
300 ml chilled cream
6 tablespoons powdered sugar
Preparation
First, wash the oranges and grate the peel from two of them. Then extract the juice from the remaining six. Add the grated peel to the orange juice and mix with the grated powdered sugar and the cream. After half an hour of rest in the refrigerator, during which the mixture should cool nicely, just pour the cream into the ice cream maker until it reaches the desired consistency. Tip: You shouldn't throw away the unwrapped orange peels. Just cover them with plastic wrap and refrigerate them so that when the ice cream is ready, you'll have stylish, cute little bowls to serve your orange ice cream in.
Simply melt in your mouth…
I'm sure there's a Nutella jar in your kitchen cabinet right now too…right? The chocolate spread is suoer popular just here in Germany. But you can do more with it than just enjoy it on your morning slice – make your own Nutella ice cream. The same goes for the delicious little coconut balls with the advertising that immediately triggers a summer feeling – Raffaellos. So here, just for you, are two super-delicious ice cream recipes for ice cream maker featuring everyone's favorite versatile spread, Nutella, and the coveted Raffaello confection.
Nutella ice cream
Ingredients
500 ml milk
250 g Nutella
Preparation
Simply mix the milk and the Nutella until the Nutella is completely dissolved. Then simply put everything into the ice cream maker. So simple – and so delicious. Tip: If necessary, the recipe can also be refined with a shot of rum or amaretto.
Raffaello ice cream
Ingredients
14 Raffaello balls
250 ml milk
200 ml cream
4 egg yolks
125 g sugar
1 sachet vanilla sugar
Preparation
In a saucepan, heat the unwrapped Raffaellos, sugar, milk and egg yolk. Crush the balls with a masher and stir the mixture constantly over medium heat so that it does not start to boil. Separately, whip the cream until stiff and stir it in. Now just put the cream in the ice cream maker and freeze in it for about an hour. Then only one step remains: enjoy the delicious ice cream ice cold.
Very special…
The last ice cream recipes are not fancy enough for you? You basically eat vegan or you are really into the fitness hype right now?
Or just curious about the next two ice cream recipes? Then we wish you a lot of fun with the preparation of your vegan or your protein ice cream.
Vegan ice cream
General
Plant-based diets are becoming increasingly popular around the world. In Germany alone, there are now 1.3 million people who have decided to go vegan. And more are getting a taste for vegan nutrition every day. There a Veganes ice recipe in our list may not be missing naturally also. But vegan or nothing – this delicious plant-based walnut ice cream actually tastes good to everyone.
Ingredients
50g walnuts
120g brown sugar
50g almond or walnut puree
100 ml water
500 ml soy cream
Preparation
Break up the walnuts, chop them and let them caramelize together with the brown sugar in a frying pan at the lowest possible heat. Add the water and bring to the boil again. Then stir in the soy sauce and finally stir vigorously with the nut puree and mix well. Now all you have to do is put the ice cream mixture into the ice cream maker and wait until the walnut ice cream is frozen and creamy and you can finally enjoy it.
Protein ice cream
General
Meanwhile, you can see more and more how the fitness trend is also increasing in Germany. So you can fully follow your training plan, this delicious protein ice cream yogurt & cherry provides you with enough energy for your strength training.
Ingredients
500 ml buttermilk
30 g protein powder (yogurt and cherry flavor)
some sweetener
Preparation
Add the protein powder to the buttermilk and stir until it is completely dissolved. Then add some sweetener. Depending on the ice cream maker model, leave in the machine for about 20-30 minutes and decorate with fruit to serve as needed.
Ice cream with a difference – savory
You want to cool down in the heat outside, but you are not hungry for something sweet? Then try our two flavors of savory ice cream! They might seem a bit suspicious at first, but they are a delicious cooler on hot summer days and also good for the small hunger in between
Parmesan ice cream
Ingredients
350 ml cream
225 g grated parmesan
1 pinch of black pepper
Preparation
Mix the grated Parmesan with the cream and heat in a bain-marie for 8-10 minutes, stirring constantly so that the mixture becomes nice and creamy. Pour the liquid through a sieve into a bowl and mix with a pinch of pepper. Allow the ice cream mixture to cool for about half an hour and place in the ice cream maker. Tip: Parmesan ice cream is especially delicious with a few drops of balsamic vinegar and small slices of toasted bread and pear.
Pea ice cream
Ingredients
350 g green peas
125 ml cream
125 ml milk
2 eggs
50 g sugar
20 g fresh mint
Preparation
Bring salted water to a boil in a pot, add the peas and cook for 8 minutes. After that, rinse the peas in ice water to prevent them from losing their color and puree them in a blender. Pass the pea puree through a sieve into a bowl and refrigerate. Meanwhile, bring the milk and cream to a boil together on the stove. Whisk the eggs with the sugar until it dissolves and a creamy mixture forms. Add the creamed milk in batches to the egg-sugar mixture, stirring constantly, and cook over a hot water bath until thick and creamy. Then stir in a cold water bath until cold. Then stir the puree into the cold cream. Now the ice cream mixture can be put into the ice cream maker and served with the fresh mint when ready.
Bon appetit!
We hope that with this article we could make you ice cream-hungry and at the same time satisfy your hunger for very classic and also very special ice cream recipes. Whichever of the delicious 11 ice cream recipes you have chosen, we wish you a good appetite with your ice cold refreshment, prepared by yourself with your ice cream maker. Well then – Bon Appétit!