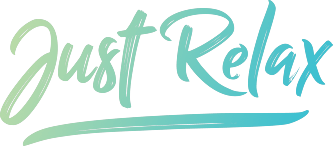 We'll show you how to easily make your own facial mask here with tips, tricks and recipes for every skin type!
Make homemade face mask – wellness at home
Quick and easy!
With a facial mask you can take a break from the stressful everyday life, treat yourself to a little time out and switch off properly. With natural and healthy ingredients such as honey, curd and avocado, you can quickly make homemade face mask after a quick look in the fridge – and thus do something good for your skin while relaxing.
Why you should make a facial mask yourself
You surely know the small mask packs right next to the moisturizers that can be found in every drugstore. Quite simple and practical, isn't it? But do you feel like going to town for a spontaneous spa day now, if it's not Sunday anyway? Have you also thought about the dauntingly long ingredient lists with heaps of preservatives? In our opinion, you should give it a try and make your own facial mask. We'll introduce you to different recipes for every skin type and show you how you can easily mix your own facial mask.
You know exactly what is in it
When you make your own facial mask, the biggest advantage is definitely that you know exactly what's in it. No long lists of ingredients, no cryptic names. With just a few fresh ingredients, you can easily put together the ideal mask for your skin type – and refine it to your liking!
Make homemade face mask – with natural ingredients
Moisturizing basic ingredients
Most of our recipes are based on 1-2 tablespoons of each of these basic ingredients, which are ideal for any skin type with their nourishing and moisturizing properties.
Cottage cheese, yogurt, milk, buttermilk, cream
Avocado
Cucumber
Aloe vera
Banana
Honey
Egg yolk
vegetable oil
Anti-inflammatory ingredients – for pimples & blackheads
These anti-inflammatory ingredients are especially great for skin that is prone to acne, pimples or blackheads. Apple cider vinegar, tea tree oil and cinnamon should be dosed very carefully with a maximum of 1 teaspoon.
Healing earth or clay, 1 tbsp
Oatmeal, 1-2 tbsp
Cinnamon, max. 1 tsp
Turmeric powder, 1 tbsp
Cocoa, 1-2 tsp
Apple cider vinegar, max. 1 tsp
Tea tree oil, max. 1-2 drops
Skin clarifying ingredients – against impurities
Large pores and blemished skin with blackheads can definitely benefit from these ingredients. Especially with acidic foods you should carefully test whether you tolerate them on the face.
Hokkaido pumpkin, 1-2 tbsp
Lemon and orange juice, 1 tbsp
Yeast, ½-1 cube
Strawberry, a handful
Tomato, 1-2
Skin tightening ingredients – against wrinkles
These skin-firming ingredients help to soften your wrinkles with their high levels of protein, fruit acid and beta-carotene.
Egg white
Carrot juice, 1-2 tbsp
Apple, half or whole
Melon, 1-2 tablespoons
Grapes, a handful
Ingredients for the peeling effect
These ingredients do not dissolve during the preparation and can complement your facial mask with their pleasant peeling effect and skin caring ingredients.
Oatmeal, 1 tbsp
Coffee grounds, 1 tbsp
Salt, 1 tbsp
Sugar, 1 tbsp
Almond bran or grated nuts, 1 tbsp
Tips for the right consistency
Are you having trouble getting your facial mask to the consistency you want? Is your mask too runny or too solid? Depending on the ingredients you use, the result will always vary a bit. If you find the mask too runny and it doesn't adhere well to your skin, you can remedy this with fine oatmeal. If your mask is too solid, you can add a little vegetable oil or water to liquefy it.
What to consider when making your own facial mask
Prepare your skin
You should definitely prepare your skin properly before applying your homemade facial mask. Your skin should be properly cleansed and thus free of oils so that it can absorb the ingredients well. If you want to enhance the effect, you can also exfoliate beforehand, use a good face cleansing brush or add another exfoliating ingredient to your mask. Also, don't take TOO much time after mixing your mask, as the perishable ingredients are best applied fresh and promptly.
How to achieve the best effect
To get the best effect, you should leave your mask on for at least 15 minutes. If your mask becomes hard during this time, we recommend that you carefully remove the remnants of the facial mask with a lukewarm glove. Afterwards, you should rinse your face thoroughly and apply a light day or night cream. Since the masks themselves are already very nourishing, you can safely do without serums or concentrates afterwards.
Make homemade face mask & relax at home
Since you should leave your mask on for at least 15 minutes, you can use this time to relax. Throw yourself into cuddly clothes, turn on your favorite music and lie comfortably on the couch. In winter, of course, the warm bathtub is the best place to relax and daydream. However, if you don't feel like raiding the fridge and stirring it yourself, you can of course check out the ready-to-use facial masks we tested.
Note for allergy sufferers
At this point, of course, the friendly hint that every skin is different should not be missed. Are you allergic, do you have sensitive skin or skin diseases? Then you should carefully try out what you tolerate and first try only facial masks with a few ingredients. Small areas of skin, such as the back of the hand or the décolleté, are particularly suitable for this. If you are still very unsure about using certain ingredients, then you should check with your doctor beforehand or refrain from trying the recipe altogether.
Make homemade face mask – recipes for every skin type
Below you will now find all the recipes, sorted by skin type/skin problem, that we have compiled for this article. We hope you have fun stirring and trying them out! Feel free to write us your experiences in the comments section. What did you like the most, what helped you the most?
Recipes for normal skin
Flax seeds clean any skin
Flaxseeds are ideal for any skin type because they contain a lot of anti-inflammatory mucilage in addition to a high oil content. They are especially good as a cleansing mask, as they gently remove both dirt and dead skin flakes and refine your skin texture.
Ingredients:
half a cup of ground flax seeds
half cup of boiled water
Preparation: If you want to make homemade face mask, you have to do a little cooking. First, you need to mix the flax seeds with the hot water and let it swell for about 15 minutes. If the mixture is not liquid enough, add water until you get a spreadable paste. You then apply this paste to your cleansed face and leave it on for 15-20 minutes until you rinse it off with lukewarm water.
Strawberries pamper combination skin
Perfect for normal or combination skin, this mask offers a whole host of benefits. While the strawberries and oatmeal work to fight blemishes, pimples and blackheads, the milk adds some moisture.
Ingredients:
2 tablespoons of fine oatmeal
a little milk
a handful of strawberries
Preparation: For this mask you may first mash the strawberries and then mix them with the oatmeal and the milk to a well spreadable porridge. Put the porridge on your face and wait for it to dry and then remove it thoroughly with lukewarm water.
Moisturize dry skin
Using avocado in the fight against dry skin
Avocados are full of healthy fats and give your skin extra moisture. The yogurt helps your skin to regenerate and at the same time supports the positive effect of the avocado.
Ingredients:
1 tablespoon curd cheese or yogurt
2-3 tablespoons ripe avocado
Preparation: Scoop out the avocado and mash 2-3 tablespoons into a paste. Then mix the avocado paste with curd/yogurt, apply to your face and leave on for at least 15 minutes. At the end, rinse with clean water and apply cream.
Banana and yogurt moisturize
Bananas contain antioxidants that help your skin get rid of dead skin cells. They are also full of potassium and vitamin B6 and, even by eating them, give you a glowing complexion!
Ingredients:
1-2 bananas, depending on size
1-2 tbsp yogurt/quark
1 tablespoon honey
How to make it: To make this mask, simply put all the ingredients together in a blender and blend until it's a creamy paste. Then you can go ahead and apply it, and 20 minutes later, rinse it off with lukewarm water.
Recipes for oily skin
Cucumber against oily skin
Facial masks with cucumber are among the absolute classics – quite rightly, because cucumber cools your skin, contains sulfur and many vitamins. This facial mask with cucumber leaves your skin freshly radiant, because excess oil is removed and the skin is soothed by the curd/yogurt. Lemon juice and apple cider vinegar help to shrink pores and reduce oil production. If you like, you can add a drop of tea tree oil to further clear your skin.
Ingredients:
half a cucumber
1 tsp apple cider vinegar
1 tsp lemon juice
2 tbsp. curd cheese or yogurt
possibly 1 drop of tea tree oil
Preparation: rinse the cucumber well and puree it unpeeled in a blender until there are only small pieces. Then mix with curd/yogurt and lemon juice, apply and leave on your face for at least 15 minutes.
Heroes for oily skin: healing clay & yeast
Healing clay and yeast work wonders against oily skin, which is also prone to blemishes from time to time. Yeast refines your skin texture and contributes to cell renewal, while healing clay has a disinfecting effect. To prevent the mask from drying out your skin too much, you should not use it more than twice a week. If you would like an extra kick of moisture, then mix in a few drops of jojoba oil!
Ingredients:
1 tbsp. healing clay
1 tbsp. dry yeast
some water
Apple cider vinegar or lemon juice
possibly a few drops of jojoba oil
Preparation: If you want to make homemade face mask, first mix all the dry ingredients together and then add water and a little lemon juice/cider vinegar until you have a creamy mixture. You can already apply your mask and leave it on for about 10 minutes until you rinse it off with lots of warm water afterwards.
These masks help with impurities
Tomato mask against impurities
Thanks to fruit acid, tomato helps to rid your skin of dead skin cells. The honey has a healing effect and is antiseptic – together, these ingredients make an effective remedy for impurities. Small tip: Honey also helps with acute pimple alarm. Simply apply a little honey to a cotton swab and leave it on the pimple for as long as possible.
Ingredients:
1-2 tomatoes, depending on size
1 tsp honey
Preparation: Cut the tomatoes and put them for about 20 seconds in boiling water, briefly rinse and peel off the skin with a small vegetable knife. Then puree the tomatoes and mix thoroughly with the honey. Then apply the mask, leave on for about 10 minutes and rinse off with lukewarm water.
The classic: honey & milk
Honey and milk are among the absolute classics of skin care, as they can inspire especially by their antibiotic and anti-inflammatory effect. They are also suitable for sensitive skin, promote blood circulation and provide you with a lot of moisture.
Ingredients:
1-2 tbsp. honey
1-2 tbsp. milk
a few drops of lemon juice/apple cider vinegar
Preparation: If you want to try the honey-milk mask, simply mix honey and milk – and then add a few drops of lemon juice/apple cider vinegar. Already done and ready to use on your face for about 20 minutes, until you rinse it off thoroughly with lukewarm water.
Masks against wrinkles
Orange Power softens wrinkles
The orange power duo of carrots and orange offers your skin the full power of antioxidants, vitamins, beta-carotene, minerals – and provides a lot of moisture! All these properties make this facial mask a good candidate to tone your skin. Now, if you alternate cold and warm water when washing it off, it will intensify the tightening effect.
Ingredients:
1 orange
1 carrot
1 tablespoon honey
Preparation: First peel and grate the carrot, then mix it with the juice of the squeezed orange. Put it all in a blender and puree it before adding honey at the very end. Afterwards, apply the mask to your face and leave it on for about 20 minutes before washing it off.
Egg white also helps against wrinkles
Egg white has an "astringent", i.e. "contracting" and thus tightening effect. Not only for wrinkles, but also for skin with large pores, this mask in combination with moisturizing cucumber is a great way to make your skin look plumper and firmer. It's also good for oily to normal skin, so should be suitable for quite a few cuticles.
Ingredients:
Egg white
1-2 tablespoons creme fraiche
Juice of a cucumber
Preparation: For this, you first need to lightly beat the egg whites, then mix them well with the creme fraiche and cucumber juice. Apply the mask and leave it until it dries up – then you can remove it with lukewarm water and admire your natural facial lift!
More practical recipes
With buckwheat against large pores
Buckwheat flour provides magnesium, zinc and important B vitamins – at the same time it gently cleanses your skin, while lemon juice tightens pores. If you like, you can add a teaspoon of apple cider vinegar to further support the effect of the lemon.
Ingredients:
2 tablespoons buckwheat flour
60 ml water
half a lemon
possibly 1 tsp. apple cider vinegar
Preparation: This mask is particularly easy to make, as you only need to squeeze the lemon before mixing all the ingredients into a thick paste and then applying it to your facial. After the mask has worked for a good 15 minutes, you can rinse it off thoroughly with lukewarm water.
Parsley helps with redness
Do you have reddened or even slightly inflamed skin? Then this parsley mask may help you! The substance "apigenin" contained in parsley has a soothing and anti-inflammatory effect on your skin, but is not at all suitable for dry skin.
Ingredients:
3 tbsp parsley, chopped
1 tsp. oat flakes
Egg white
1 tbsp olive oil
100 ml water
Preparation: To soothe your reddened skin, boil the water and mix it with the parsley. Then gradually add oatmeal, egg white and olive oil. After that, you can apply the mask and wash it off thoroughly after about 20 minutes.
SOS tip against dark circles
Partied too much and slept too little? A great SOS tip against dark circles under the eyes comes from the kitchen: the potato! The best thing about this emergency recipe is that it is so wonderfully simple and quick.
Preparation: Yes, you really don't need more than a single potato. To do this, wash and peel the potato to cut off two thin slices, which you then place on your eye bags. If you leave it on for at least 15 minutes, the puffiness will subside and the circles will slowly lighten.