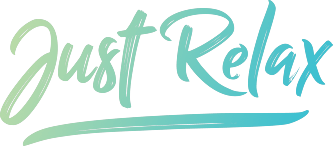 Want to benefit from visibly healthy skin in the long run? With our facial skin care tips, you'll reach your goal in no time!
Radiantly beautiful skin as if by magic
Extensive facial care is part of every beauty routine. After all, healthy and radiant skin is the goal of many people. Besides the everyday tips, such as drinking enough water, washing your face regularly and not over-stressing your pores, there are a few other things you need to do. You don't need a huge arsenal of products to make your skin glow. It's the technique that counts. And that's exactly what we'll show you. We have put together some tips for optimal facial care. We also answer the most frequently asked questions. In our video you will find more tips and useful information on the subject of facial care. But for now, we wish you lots of fun!
8 Tips, for optimal facial care for women and men
Skin care does not have to be expensive
Of course, you can buy skin care products in all price categories. But often simple products are already sufficient. Skin care products from the pharmacy are particularly useful. They are even recommended by many dermatologists.
Care for your skin intensively before going to bed
Especially in the evening, when you find enough time for yourself and your skin care, facial care is really fun, isn't it? Before you go to bed, pamper your skin thoroughly with a facial cleansing brush before you start to care for it. Your skin will thank you because it regenerates itself overnight and can best use the care before going to bed.
Treat yourself to a facial massage
To give your skin a rosy glow, you can easily give yourself a little facial massage. You can do this either with your fingertips or with a face roller. Your skin will be visibly firmer and will have a rosy complexion. It is best to use a facial care product that does not cause too much friction.
The sun protection factor is important
Dermatologists also swear by skin care products that contain an integrated sun protection factor. This will not age your skin as quickly and will also protect you from skin cancer. You can easily compensate for the white residue that sometimes appears by using highlighter, tanning cream or make-up.
Don't forget your neck and décolleté area
Did you know that there are extra skin care products for your neck and décolleté area? Take care of the area below your chin regularly. This is because your décolleté is susceptible to the same signs of skin damage.
Leave all blemishes and pimples alone
Often, by working on our blemishes and pimples, we do a lot more damage to our skin than was already there. This is due to the fact that our hands are often covered with bacteria. So open skin areas in particular are more likely to become further inflamed. In addition, you will not have great success especially when squeezing out a cyst, i.e. a pimple under the skin.
Never mix any products indiscriminately
If you use too many products at once, you might clog your pores rather than achieve positive results. In addition, you should thoroughly check which products can be combined with each other due to their ingredients. The rule is: using several products will not produce a better result.
From the thinnest to the thickest layer
In order for your skin to absorb the skincare products in the best possible way, it is very important to apply the products in the right order. Apply thin products first and add the heavy products at the end, which form a barrier between the air and the skin. This way your skin is ideally protected for the night.
How can I make my own facial care?
Facial care with aloe vera for dry and sensitive skin
We will show you a simple recipe for a face cream with aloe vera. All you need for 100 milliliters of cream are 25 grams of coconut oil, 2 grams of beeswax, 10 grams of cocoa butter, 7 grams of emulsan, 80 milliliters of boiled or distilled water and 100 grams of aloe vera gel. Let's go Melt the coconut oil, cocoa butter and beeswax using a water bath. You can stir gently from time to time. When everything has melted, add the emulsan, which you can get at the pharmacy. Stir it in carefully. In the next step, add the water and then the aloe vera gel, stirring the cream thoroughly after each step. Finally, pour it into a clean jar. Your homemade face cream with aloe vera is ready. It is best to store it in the refrigerator.
Face care with tea tree oil for impure skin
Our second recipe is a slightly more oily face cream, made on the basis of grape seed oil. It also contains tea tree oil, which is particularly suitable for impure skin. For about 100 milliliters of cream you need 15 milliliters of grape seed oil, 3 grams of emulsan, 2 grams of shea butter, 30 milliliters of distilled water and 3 drops of tea tree oil. First, melt the shea butter with the help of a water bath. Then add the emulsan and grape seed oil and mix thoroughly. Using a kitchen thermometer, cool the mixture to 40 degrees Celsius. Meanwhile, heat the distilled water to 40 degrees Celsius. Now carefully mix the two together. Add a few drops of tea tree oil and your cream is ready. You can now transfer it into a jar and also store it again in the refrigerator.
Can I also buy products for facial care at the pharmacy?
Many people seek advice regarding their facial care at the pharmacy
The reason why so many people resort to skin care products from pharmacies is that dermocosmetics are well tolerated. Facial care products comply with pharmaceutical specifications and health standards. In addition, only effective ingredients are included. Questionable ingredients are always excluded. Through professional advice, you will also find exactly the right product for your skin. The dermocosmetics are therefore highly compatible for sensitive skin types and allergy sufferers, among others.
Is there special facial care for men?
What to do for combination or oily skin?
Men tend to have combination or oily skin. This is due to the high production of sebum, which is stimulated by testosterone. Gentle cleansing is advantageous for oily skin. Especially gels are very suitable for this. Afterwards, a light care product, such as a hydrogel, should definitely be used. Too sharp cleansing products should be avoided.
Care after shaving
Especially in the cold season, the right care after shaving is essential. There are classic aftershave balms. They pamper the irritated skin ideally. A suitable face cream also protects the skin from the cold and thus keeps it from drying out. But also just rich creams or oils after shaving are beneficial. Either a man uses special men's products or product sets, or he helps himself from the closet of his loved ones. Because especially their night creams are particularly rich and nourishing for demanding men's skin after shaving. Here you can find our big test on moisturizers.