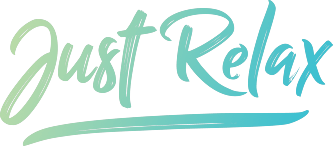 Irritable bowel syndrome is a common disease that makes life difficult for many US citizens. We'll give you some simple tips on how to get a handle on the problem.
Irritable bowel syndrome treatment – what really helps
Tip 1:Heat for acute irritable bowel pain
Simple, but effective against pain is the good old hot water bottle. It keeps warm for a long time, so it is perfect for overnight use. A cherry stone pillow is an alternative, which does not keep warm as long, but adapts well to the body. In addition, you don't have to worry about scalding yourself with boiling water. In both cases, you should not place your heat source directly on the painful area, but leave a layer of clothing in between to prevent burns. Heat not only has a pain-relieving effect, but also calms you down so that you can relax better.
Tip 2: Strengthen your gut
A large number of bacteria in our body are located in the intestines and are responsible for filtering nutrients from our food. If this so-called intestinal flora is attacked, irritable bowel syndrome can be the result. Therefore, it is important to strengthen your intestines with "good" bacteria. These so-called probiotics are found especially in yogurt or sauerkraut, but also in other foods. In addition, you can get probiotic food supplements in the pharmacy.
Tip 3: Keep a food diary
Do you know this? You have a bad stomach ache, but no idea why? Sometimes it has something to do with what you ate or what you did that day. Little sleep, stress at work, or your menstrual cycle can also be to blame for irritable bowel symptoms. That's why it can help you to write all these things down. That way, you'll know which foods can cause intestinal discomfort in certain situations and when they're perfectly safe.
Tip 4: Relax with exercises
As already mentioned, stress is one of the triggers for irritable bowel syndrome. To prevent discomfort, you can therefore do yoga regularly or treat yourself to a massage with aromatic oil – this also works at home!
Tip 5: Create good eating habits
The diary helps you to determine which foods are good for you and which are harmful. But it's not only about what you eat, but also how. Are you always on the go and always squeezing your meals in between checking emails and the next appointment? Or do you sometimes even completely forget that you haven't eaten yet? These can also be triggers for irritable bowel syndrome. Especially with intestinal problems, it is important that you eat at fixed times of the day and take time for it. Especially at work, you should take time for a lunch break. Here we show you how to do this in a relaxed way. To avoid putting too much strain on your intestines, it's important to chew thoroughly, and you can't do that when you're in a hurry. In general, it is also advisable to eat rather small meals, but several throughout the day. This way, your intestines don't get the full load of work in one go.