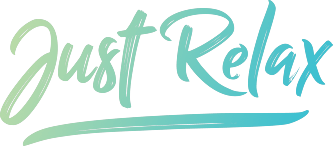 A healthy lifestyle represents a long-term goal for any diet program to achieve and maintain ideal weight.
Integrate a healthy lifestyle into everyday life step by step
If you are planning a diet and don't really know yet what exactly is best to start with, you should first specifically observe and reconsider your personal diet. For example, keeping a food diary in which a specific note is made every day of which meals are eaten at which times can initially provide a better overview of the personal diet. Going to a nutritionist should also initially be a sensible measure for starting a more healthy lifestyle.
A healthy lifestyle represents a long-term goal for any diet program to achieve and maintain ideal weight
A healthy lifestyle and diet as long-term goals
A healthy lifestyle as a long-term goal should be feasible for everyone personally, even if it is initially difficult to give up small sins for in between. So anyone who is not just thinking about a short-term diet solution, but wants to take long-term measures to maintain physical fitness, should in any case think about achieving personal goals in advance. A healthy lifestyle is primarily defined by physical fitness and health. This can probably be achieved primarily through sports and a healthy and balanced diet. So anyone who has problems with their personal diet or is dissatisfied should therefore consider taking the step of consulting a professional advisor.
A healthy lifestyle increases personal well-being
Who suffers from overweight or is simply dissatisfied with the physical fitness, for which it can be meaningful to think once about measures for the long-term preservation of health and fitness. First, then, about measures for a healthy diet and exercise in everyday life. So, many begin to reconsider their daily routine and steady habits and overcome any problems and difficulties. So, those who want to realize a diet or the goal of a healthy lifestyle usually start first by compiling a diet plan or a comprehensive fitness program.
Health as a lifestyle
Health as a general term is initially a difficult subject, to which there are the most diverse approaches. In general, it describes the perfect presence of mental, physical and general well-being. In order to achieve this state, it is of course necessary to take care of one's healthy lifestyle oneself. In order to improve one's personal lifestyle, it is thus always necessary to make compromises, such as riding a bicycle to work instead of taking the car or quitting smoking, reducing alcohol consumption, or just as it makes the most sense, starting with one's diet.
Integrating a diet into your daily routine
Those who have set themselves the goal of losing a few kilos on the scales are also advised to start with their diet. Keeping a food diary should in any case be a step in the right direction towards achieving a healthier lifestyle. A program of targeted physical activity can also help. Here, it is important in any case to establish personal preferences beforehand. For example, in the question of which type of sport one would prefer to do. Whether a gym membership, a daily home workout, or perhaps a ball sport or mountain biking is the best solution is up to each individual.
Finding the right diet for yourself
Change of diet
The right diet is of course the most important thing when losing weight. Here it is necessary to find imaginative solutions to the optimal way of eating. The consumption of fast food and fatty foods should first be limited, as this is also quite associated with health risks. So it is also advantageous to buy less at the snack bar or to buy ready-made products, but to deal specifically with natural foods and to prepare meals yourself, since this also ensures complete control over the ingredients used. So, of course, you have to take enough time to prepare the food. A good example is home-baked bread using a bread maker.
Nutrition and healthy lifestyle as a daily challenge
But even for long working days, there should be no lack of the right recipes for preparing food. In a classic diet, it is especially important to avoid fatty products such as meat products and animal proteins (does not apply to protein powders) and also to reduce the consumption of carbohydrates (different in the ketogenic diet). Dairy products can also be high in fat. So it is better to prefer milk with low fat content. As meals are suitable, for example, whole grain products such as whole grain bread, brown rice or whole grain pasta and of course lots of fresh fruit and vegetables, which is also ideal as a snack or with the help of a smoothie blender also as a drink for in between.
Healthy lifestyle – How to implement it
A healthy lifestyle is therefore a goal which one should not lose sight of even under a lot of stress with work or the household. To reduce stress, it should also be possible to take specific measures. Already a little sport can help to escape the everyday life sufficiently and to switch off. Plenty of fresh air and daylight are also essential for a healthy lifestyle. So it's also definitely always a good solution to walk or bike more and get away from the daily grind for a bit.
Keeping up to date on nutrition and health
In any case, a healthy diet should also help you stay fit in the long run and not suffer from exhaustion and fatigue. So if you are still struggling to find a healthier lifestyle for yourself, you can find out for yourself from an expert or read a guidebook on nutrition, such as the Nutrition Compass. Also, it is a possibility to try different diets such as the fruit and vegetable diet or other diet programs to achieve more physical fitness.