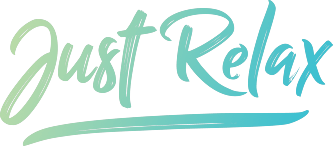 Cravings are really annoying and sometimes really hard to resist. We'll show you how to get rid of the annoying thoughts with a few simple tips and tricks and enjoy your life worry-free.
Tame your food cravings
Tip 1: Distraction
Have you ever noticed that food cravings usually come towards the evening, when you've just laid down quietly and can finally relax? Therefore, it's best to quickly find something to do the next time you're plagued by those annoying thoughts about something sweet. Whether it's playing a computer game, working or reading a book – after 15 minutes at the latest, the thoughts should be far away.
Tip 2: Brush your teeth
Yes, that's right, you can brush the desire for chocolate out of your mouth. The peppermint taste makes you quickly forget the desire for chocolate, because it neutralizes the mouth.
Tip 3: Accupressure
Press with your index finger on the area between your nose and upper lip for about 20 seconds. In fact, this pressure affects the appetite center of the brain and the desire for chocolate will disappear in a short time.
Tip 4: Protein shakes
Since protein shakes saturate for a long time, it is best to drink a protein shake in the evening and avoid cravings. In addition, your body can use the proteins overnight super for muscle regeneration. Since there are an endless number of flavors to choose from, you can experiment a bit to see which protein powder tastes best to you or even try protein smoothies from your smoothie bl ender.
Tip 5: Take a deep breath
No, this isn't mumbo jumbo. Deep breathing helps us better control feelings, thoughts and emotions. In fact, if you stay relaxed, you'll be better able to resist your cravings. To do this, stand up straight, stretch your arms straight towards the ceiling and breathe in through your nose and out through your mouth. Do this three times in a row and then shake your arms out downwards. You should do this exercise for a total of 3 minutes. If you do this every day, you will be able to control your cravings.