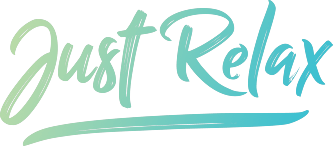 There are different diets that can bring you to your dream weight. We save you the "diet confusion" and show you the 3 best diets.
Lose weight in the long term with the Dukan diet
What's so special about the diet?
We all know them: food cravings. They're the mean little thoughts that often come up when we're eating the wrong foods or when we're in the middle of a diet. After all, those who eat a balanced diet often don't have food cravings. The important thing with long-term diets is, of course, to persevere, and you can only do this if you also eat enough and don't have to fight a battle with yourself. So if you don't want to starve yourself and go to sleep with a full stomach, the "Dukan Diet" is just right for you. Basically, you can say that the high protein intake is the key of this diet. Few carbohydrates and hardly any fats may sound typical of a diet again at first. However, the great thing is that you can eat as much of the protein-rich foods as you want and don't have to watch a certain number of calories. It's precisely from this high protein intake that your body doesn't see the need to send you those pesky cravings. In addition, your muscles are preserved, because protein is essential for our muscles – keyword protein powder.
How exactly does the Dukan diet work?
In total, there are four phases to the diet. Each of the phases contributes to the fact that in the long run no "Jojo effect" will occur. Because that would be ultimately also total waste of time and we all do not want.
Phase 1: "Attack Phase" (1-10 days)
In this phase you eat exclusively protein-rich, low-fat food such as meat, fish, tofu, etc.. To have a clear overview, you can choose your favorites from a list of about 70 products and eat as much of them as you want. In order not to neglect your digestion, one tablespoon of oat bran per day is provided. Relax and plan 20 minutes per day to go for a walk and et voila… the first phase is already done and without stress.
Phase 2: "Build-up Phase" (until you reach your desired weight)
If you have now mastered the first phase, your body has usually already become accustomed to the change in diet and it will be even easier for you to master the other phases. Now the vegetable and protein phases alternate. Every two days there should be a pure protein day if possible. The other days vegetables are allowed in moderation. In addition, the oat bran ration increases to three tablespoons per day. Furthermore, a 30-minute walk per day is now on the schedule.
Phase 3: "Stabilization phase" (10 days per kilo already lost)
As already mentioned before, the "yoyo effect" is to be excluded as completely as possible in this diet. It is virtually the ultimate goal that this effect does not appear under any circumstances. Therefore now two "pleasure meals" per week are introduced. There you can eat what you want. Even French fries mayo or a large portion of pasta. As long as it stays with these two meals, you can even eat them in a relaxed way and without feeling guilty. In addition, a portion of fruit is allowed. These were not allowed before, because fruit naturally contains a lot of fructose. Nevertheless, one strict protein day per week remains, because we don't want to fall behind completely, but want to have success in the long run.
Phase 4: "Maintenance Phase
Now you have probably already reached your desired weight. Now there are only three rules you need to stick to in order to maintain your weight permanently: balanced diet, one protein day per week and daily walking and climbing stairs instead of elevators.