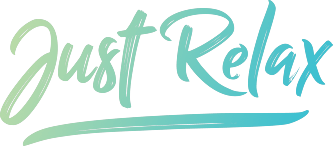 Always recommended: CBD oil as a remedy for everything from anxiety to cancer symptoms. But what's behind it? We'll show you how CBD oils work and what to look out for.
CBD oil: the pain pill from nature
You know this for sure: sometimes it's your back, then it's a migraine, then you slept badly again because all kinds of thoughts were buzzing through your head. For smaller and larger problems, many people now swear by CBD oil. The natural cannabinoid-based product is even said to be able to relieve pain in cancer patients. But as always, there are two camps here: some are enthusiastic and praise the product to the skies, others are rather critical. So what's the truth about this miracle cure from nature?
What is CBD oil actually?
For the oil, a so-called cannabinoid, CBD, from the cannabis plant is mixed with a vegetable oil. Many confuse CBD with another active ingredient in cannabis, THC, which is used for marijuana and hashish, for example. The big difference is that CBD does not make you high. Therefore, CBD oil is legal as a food in Germany, as long as it contains less than 0.2% THC. CBD oil has a calming effect, especially if you suffer from anxiety and insomnia, reduces cramps, pain and nausea.
The CBD oil Stiftung Warentest – how does the new remedy perform?
Stiftung Warentest has not yet published its own studies on products containing CBD, but reports an analysis by the Federal Institute for Risk Assessment and the Chemical and Veterinary Investigation Office in Karlsruhe. They have come to the conclusion that the THC value is too high in many products.
Often one in tea
As already mentioned, cannabis products may only be sold in Germany if they are not psychoactive, i.e. do not make you high. If, for example, chocolate is only enriched with hemp seeds, this is not a problem, because they are naturally THC-free. However, if leaves and flowers are often added to oil or other foods, the levels can quickly become too high. Teas and chewing gum in particular often had too high a THC content in the tests conducted by the two institutions. The reason for this is usually that it is too expensive for the manufacturer to separate the plant and seeds and thus process the product THC-free.
CBD oil is mostly harmless
The Veterinary Investigation Office has classified edible oil and hemp bars as harmless. Despite this, CBD foods have been classified as "non-marketable." Therefore, many retailers do not sell the oil as food, but for example as flavor oil, because it does not exceed the permissible value.
Does CBD oil help with back pain?
Effect of CBD
It is scientifically confirmed that CB1 and CB2 receptors turn on our pain system. They control pain transmission, which means they can help relieve pain. They can also inhibit inflammation. Scientists suspect that CBD, like other painkillers, works by inhibiting the transmission of pain signals and inflammation.
Studies on CBD oil for back pain
So in theory, CBD oil is a super pain reliever, mainly because of its natural ingredients. In practice, however, this is not so easy to determine: Because CBD has not been on the market as a drug for so long, there are not yet enough studies to prove a positive effect. Nevertheless, a study of patients who had undergone spinal surgery came to the conclusion that the chronic pain after surgery was significantly weaker due to CBD. In a study on rats, CBD was even found to have a healing effect: A disc injury was less severe for them when the rats were administered CBD. Scientists therefore suspect that cannabinoids support the intervertebral discs so that they wear out less quickly.
Here's how to dose CBD oil for back pain
Pain is a subjective feeling, and depending on where your back pain is coming from, it can vary in severity. That's why you should definitely start with a low dose, observe the effect and possibly increase it slowly. As a guideline, the Health Insurance Center says 3 drops of 5-10% CBD oil twice a day for mild to moderate pain. You should increase it to a maximum of 5 drops three times a day. For severe pain, especially if it is chronic, you can start with 4 drops of oil twice a day and increase to 5 drops three times a day after 2 weeks at the earliest. At the same time, you should support your back with gentle exercise. Additional relief in everyday life is provided by aids such as back supports.
What should I look for when I want to buy CBD oil organic?
Good quality is important
After we told you that cheap CBD products often contain too much THC, you can probably imagine that you should pay special attention to good quality when buying CBD oil. An organic product is recommended in any case, because there is also paid attention to the processing of high quality. Inferior, denatured CBD oil can have the unpleasant side effect that you feel weak and have no more energy. In some cases, your ability to react may also suffer or you may get a skin rash.
Rich ingredients
As with other natural products, CBD loses its ingredients when heavily processed. The hemp plant contains over 600 ingredients, but they are destroyed when exposed to excessive heat. In the case of organic CBD oil, the manufacturer therefore takes care to process the plant as gently as possible, so that you do not feel limp and tired, but get restful sleep. In addition to the gentle processing, it is also important that the CBD is added in as pure a form as possible. Only then can you be sure that 5% CBD oil also contains 5% of the active ingredient. With cheaper products, on the other hand, it may be that the CBD has been diluted and therefore does not have the desired effect.
Pay attention to the information
If you want to test the effect of different CBD oils yourself, make sure that you compare products with each other for which the same CBD content is stated. Of course, an oil with 5% CBD will be less potent than a 10% oil. That being said, we recommend that you choose a CBD oil that has been awarded an official seal of approval. Products with Arge Canna, CannaTrust or BIO certification are subject to government regulations. This way you can be sure that you are buying a high-quality product.
Is CBD oil good for dogs and cats?
What helps you yourself, you certainly want to treat your animal darling. Especially for old dogs and cats, where some joints are already not doing so well, CBD oil can relieve the pain.
CBD oil for animal diseases
Our four-legged friends can also fall ill with cancer and suffer from chronic inflammations such as osteoarthritis or irritable bowel syndrome. CBD oil relieves pain and ensures that inflammation subsides in these cases as well. How you help your dog over a cold, we show you by the way here.
CBD oil against anxiety
It can be heartbreaking when the cat creeps under the bed or the dog comes whimpering while New Year's Eve rockets explode outside. CBD has a calming effect on your pet and reduces anxiety.
Is CBD oil legal for animals?
There are some CBD oils for dogs on the market, however, the application is not so easy. This is because you are not officially allowed to use them as a medicine or as a dietary supplement. The oils for dogs and cats are sold for coat care. Accordingly, it is not so easy for pet owners who want to administer CBD oil to their darling to find the right dosage.
The quantity makes the difference
After all, there are now studies in which dogs with osteoarthritis were given CBD oil. The dogs were given either 2 or 8mg of the active ingredient per body weight, and for the majority, the pain actually subsided after a few weeks, both with the 2mg and 8mg doses. However, the study also showed that one should be very careful with the dosage, as blood levels during treatment were an indication that the liver was being stressed by the CBD.
Check effect
While you yourself will quickly notice if there are any side effects when taking CBD oil, it's not always so easy to tell with your pet. Here, it is therefore even more important that you start with a small amount. Watch for possible side effects such as vomiting and diarrhea, sudden fatigue or staggering around. In case of severe side effects, be sure to consult a veterinarian and describe the problem. Finally, even with CBD oils for animals, the THC content may be too high.