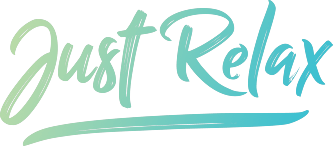 If the sun is shining, there are few things more beautiful than barbecuing in the garden. To make that even more fun, we'll show you how to build diy outdoor kitchen.
Enjoy the summer with outdoor kitchen
In summer, do you love to spend every free minute soaking up the sun? Then the outdoor kitchen is your perfect companion! You can use it for grilling, chopping a salad with fresh garden vegetables and much more. We'll show you how to build diy perfect outdoor kitchen and really enjoy the summer.
Build diy outdoor kitchen – what are the advantages?
Of course, you can just buy your outdoor kitchen. But if you plan and build it diy, you can not only save money, but also create a kitchen that suits your taste. The range extends from relatively simple models made of Euro pallets to sturdy Ytong kitchen units or masonry pizza ovens. If you want to build diy outdoor kitchen, you not only have a free choice of designs and materials, but you can also decide which additional functions you want to include.
How can I build an outdoor kitchen myself?
Especially if your outdoor kitchen is exposed to the sun a lot and also otherwise exposed to wind and weather, you should rely on robust materials. A "normal" kitchen would quickly fade in the garden or swell up in continuous rain. What you should look for in outdoor kitchens with different materials, you will learn here.
Build diy outdoor kitchen with gas grill
Almost always, when it comes to outdoor dining, there is grilling. That's why a built-in gas grill in your outdoor kitchen is especially handy. The nice thing about it is that you can get it as a ready-made outdoor kitchen with base cabinets, but there are also smaller versions that you can integrate into your outdoor kitchen as you wish. This way, you'll have all your tools and spices at hand while grilling, and at the same time, as much work space as you want.
Build an outdoor kitchen from pallets
For a rustic look in the garden, you can also build an outdoor kitchen diy from pallets. To do this, you'll need 3 euro pallets, which you can either buy new or get discarded from a company. Put them together so that the thick beams are vertical and the three pallets form a U lying on the ground, touching each other only with the corners. You can then connect them with two square timbers of 750x750mm length, which you place in the corners and screw to the top and bottom of the two adjacent pallets with two screws each. On top of this you will place the tabletop, which you cut to 1100x595mm. You can screw it on or simply lay it on top. Finally, get creative: you can paint the pallets colorfully or give them a rustic look with the appropriate stain. It will be beautiful and practical at the same time if you screw a horizontal board underneath the top slat of your pallets. Then you can put herbs in the pallets and have the spices at hand when preparing food!
Outdoor kitchen wood
If your outdoor kitchen is covered and therefore protected from sun and rain, you can also use wood. We recommend Douglas fir or larch, for example, which are somewhat more expensive, but particularly robust. Additional protection for your wood is also provided by special glazes, weather protection paint or weather-resistant wood oil.
Build outdoor kitchen Ytong
A comparatively inexpensive and very stable option is to use the material Ytong for the outdoor kitchen to build diy. However, because the bricks as a whole do have their weight, you should pour a concrete base beforehand so that your construction does not sink. Properly bricked Ytong bricks form a basic framework, on which you can lay a particularly stable countertop. If you want to install cabinets, you need to plan the distances between the Ytong walls in advance. If you don't have any previous craftsmanship skills, it is advisable to get professional help.
Mobile outdoor kitchen
A mobile outdoor kitchen is usually equipped with wheels and can therefore be moved flexibly in the garden. This has the advantage that you can move the kitchen under the roof or onto the terrace, which is helpful in bad weather, for example, or when you don't need it. You can build it diy by simply screwing the appropriate castor under a kitchen cabinet. With a mobile outdoor kitchen, you should pay special attention to the fact that the materials have little weight, so that you can push it comfortably.
What do I need to consider when planning to build an outdoor kitchen myself?
The right place
Of course, you can not place any outdoor kitchen at will – there are a few criteria to consider. For example, it is important that the ground is firm enough. Especially with heavy cabinets and appliances, a sandy floor would quickly cause everything to sag and then stand crooked and crooked. Depending on how much space you have available, you can either plan more or less components for your kitchen. It's also important to think about the features of your future outdoor kitchen: if it's going to be in a garden shed, you may need to keep a distance from the property line.
The right material
As you can probably guess, the material plays an important role in your planning. As described above, each material has its advantages and disadvantages. You should therefore make your decision based on how long you want your outdoor kitchen to stand, whether it is protected from the wind and weather or in the middle of the meadow outside. It is also important whether it will often come into contact with dirt, for example, because you want to wash harvested potatoes. In that case, it makes sense to use a robust material that doesn't mind being treated with the steam jet after the work is done.
What do you want to use your outdoor kitchen for?
Do you just need an extended work surface next to the grill? Or do you also want to cook with stovetops and wash food or dishes? Depending on how you plan to use your kitchen, it will obviously vary in size and need to be equipped with different appliances. In addition, depending on what your ideas are, also water, electricity or gas connection.
What outdoor kitchen accessories do I need?
Outdoor kitchen with grill
For most of us, a grill is an essential part of the outdoor kitchen! Stand grills have the advantage that you can choose and set them up independently from your outdoor kitchen. The table version, on the other hand, can be integrated perfectly if you want to build your outdoor kitchen diy. You can also choose between the popular charcoal, gas and electric models, each of which has its good and bad points. In this article, you'll get an overview of the best models in each category.
Build diy pizza oven for the outdoor kitchen
Another project for your outdoor kitchen can be a pizza oven. You start by determining the dimensions of the green area and digging an appropriately sized hole about 40cm deep. After supporting the edges, line the hole with a mesh of structural steel and pour a mixture of gravel and crushed sand into the hole to a height of about 15cm. Fill the rest with concrete and let it harden. This will give you a stable and straight surface on which to build your pizza oven. A square pizza oven is easy to master even for beginners, but for a dome shape you should ask a professional for help if you don't have any experience diy. The important thing with materials is that they are fireproof, so that they do not burst when used.
These are the features you should not forget
Not to forget about small additional features, but they can be very useful. These include, for example, a trash can, space for dishes and cutlery in case you want to have an extra set for your outdoor kitchen and a place to keep spices dry and without animal visitors, for example. If you then decorate atmospherically, nothing stands in the way of your garden party!