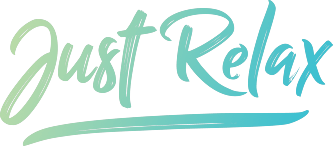 Zucchini burgers, cheese skewers, barbecueed vegetables - the possibilities for bbq without meat are endless. We'll show you that meat substitutes don't mean second best in taste!
BBQ without meat – enjoyment with vegetables
Whether you're a full-time vegetarian or just looking for new recipe ideas for summer parties, bbq without meat is a great idea! They bring a new variety of flavors, because vegetarian bbq can do so much more than just tofu sausages. We present you the most delicious recipes with barbecueed vegetables, cheese and potatoes and give tips on what to look for. Enjoy your meal!
What can you bbq without meat?
Skewers for bbq without meat
Even without meat you can get unbelievably delicious skewers from the barbecue! Our favorite is the version with zucchini and feta cheese. For 8 skewers you need 350g of feta, which you cut into small cubes, dip in a marinade of 125ml olive oil and 2 tsp lemon juice and oregano each and put it covered in the fridge for 1 hour. Cut the two zucchini into thin slices and roll them around the cheese. Skewer the feta zucchini packets alternating with cherry tomatoes and barbecue for 10 minutes. Don't forget to turn them and brush olive oil on the skewers again if necessary.
bbq burgers without meat
Cover burgers with vegetables? Tastes super delicious! For example, with an eggplant, which you cut into 1cm thick slices. Then you beat an egg in a deep plate and whisk it before you turn the eggplant slices in it. Coat the barbecue with a little oil and barbecue the slices on it. Briefly toast the roll halves on the barbecue before you put the eggplants on the bread together with a sauce made of a cup of yogurt, 1 tablespoon of mayonnaise, 1 tablespoon of harissa and a pressed garlic clove. Add some arugula and tomato slices and your meat-free burger is ready! If you like, you can fry potato slices or potato pancakes in a pan and put them on the burger as well.
Vegetarian classic: barbecueed corn on the cob
For this recipe you need 4 corn cobs, which you cover with water in a pot. Then add 100ml of milk and 1EL of sugar and cook the cobs for about 6-8 minutes. Cook them on the barbecue until done. But first you mix the herb butter by mixing 1 bunch of curly parsley, 1/2 bunch of chives, 1 clove of garlic, 1 red onion and 1TL mustard powder with 150g of salted butter. Put it all on a piece of greaseproof paper and form a roll, which you then put in the fridge. When it comes to barbecueing, brush the cobs with a little oil and put them on the barbecue for about 5 minutes. The bbq result will be even better if you use a barbecue mat. When they are ready to be served, everyone can add herb butter to their corn on the cob.
Mexican flair on the barbecue with quesadillas
This recipe is easily doable even for those who are shy about cooking, and the taste rewards you afterwards! Chop 1 spring onion. Pour boiling water over the tomato and let it sit for a few minutes until you can easily peel off the skin with a knife. Cut the tomato into small cubes, chop the coriander and cut 1 1/2 chilies into small rings. Mix all this with 50g of sour cream and 75g of grated cheese before seasoning with salt and cumin. Now, grab 4 tortilla patties and spread half of the delicious mixture on them before folding them up and bbq them for 2-3 minutes. Once the cheese is well melted, take down your quesadillas and cut them into pieces. Be sure to serve while the cheese is still nice and warm and soft!
What bbq without meat tips should I follow?
How to preserve the nutrients
Fruits and vegetables in particular are, after all, full of healthy ingredients. Unfortunately, some of them are lost when the heat is too high. Therefore, make sure that the barbecue is not too hot and that your barbecueed food is not left on it for long. For the marinade you should use rapeseed or sunflower oil, as they are heat resistant.
It all depends on the spices
Even when bbq without meat, the spices are the most important thing. Make sure your marinade is well seasoned. For a special taste, use thyme, cumin or cloves, for example. The marinade tastes especially delicious if you add some soy sauce or honey. With some spices, however, it is advisable to add them only after the bbq process. Otherwise, it can easily happen that they burn on the barbecue. You should also be careful with salt before barbecueing, because it removes moisture from your vegetables and makes them shrivel.
Little water tastes better
Theoretically, of course, you can throw anything you're hungry for on the barbecue. But if you want to eat crunchy and flavorful vegetables, you should use varieties that contain little water. That's because water naturally evaporates during barbecueing, which is why tomatoes shrivel up and become soft. Vegetables such as peppers, mushrooms or artichokes, on the other hand, keep their shape quite well. It tastes best when you combine water-rich and water-poor varieties, for example on a skewer. If you place tomatoes in foil on the barbecue, the aromatic juice is also preserved.
Dessert from the barbecue
By the way, you can also prepare fruit for dessert on the barbecue. Whether bananas in their skins, mango, pineapple or local fruits like apples and pears: they all become wonderfully soft and juicy on the barbecue and taste even better with a sweet filling of chocolate, nuts or honey.
How can I barbecue healthy without meat?
Many of us like to barbecue with charcoal, because it makes the special smell and taste of a barbecue. But too much smoke can also be harmful. Especially when a lot of fat or oil from the barbecueed food drips onto the charcoal, polycyclic aromatic hydrocarbons, abbreviated PAH, are formed, which are carcinogenic. The more the barbecue smokes, the more PAHs rise and settle on your food. By the way, this applies to both animal products and bbq without meat, but since vegetables cook faster and also need to be coated with oil while barbecueing, there is a risk that more PAHs could form here. So how can you prevent your barbecueed food from containing too much PAH?
Do not barbecue for too long
I'm sure you've heard that burnt food is carcinogenic. If you want to better control the heat or barbecue without smoke, it's worth looking into gas or electric barbecues. With a charcoal barbecue, it's important to prevent the meat from getting too much heat. You can do this by placing the charcoal on one side of the barbecue before placing the food on the barbecue. For the first few minutes, place the food on the charcoal side so that it gets its delicious barbecueed flavor from the roasting aromas. To cook them through, move them to the less hot side without coals. Also, your barbecue rack should hang at least a hand's width above the coals. That way, your food won't burn as easily. It is also important that you clean your barbecue grate well after use. This way, nothing sticks to it that could burn and release PAHs the next time you barbecue.
Do not let anything drip into the embers
As already mentioned, it is mainly the smoke that releases the carcinogenic substances to your barbecue food. It forms especially when oil or other fats from your food drip into the embers. Vegetables often don't absorb marinade the way meat does, which is why it tends to drip down when you barbecue…. To prevent this, be sure to reach for barbecue mats mentioned above. They are a healthy alternative to aluminum trays, because aluminum releases harmful metals to your food on the barbecue. By the way, extinguishing the embers with beer is also not a good idea, because the ash will be swirled up and stick to the barbecueed food.