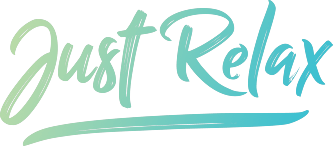 With the right wellness music, switching off and relaxing is easy. We'll help you forget all your everyday worries with the right music.
The relaxing effect of wellness music
The right wellness music makes all the difference. Whether it's for yoga, meditation, before you fall asleep or after a stressful day at work, relaxation music can help you calm down and forget about any stressful thoughts. If you generally want to go through life more relaxed, soothing music can make a big difference, because with the right wellness music, letting go and relaxing suddenly becomes very easy. Hardly turned on, the music performs its magic all by itself, without having to have learned special relaxation techniques beforehand, for example. Just sit or lie down comfortably, listen and enjoy the effect of the soothing compositions. Depending on your taste, different types of wellness music can be especially relaxing for you and help you to switch off faster and leave everyday stress behind. That's why we'll introduce you to different types of wellness music and help you find out which sounds will help you relax the most.
What kind of wellness music is the right one for me?
While some find it best to relax with soft piano or harp music, for others, worries are suddenly blown away with spherical sounds or nature sounds. Before you take a closer look at wellness music, you should first decide which genre is the right one for you.
Classical music
With calm violin sounds or gentle piano music, you can't help but let go and switch off. Various studies show that classical music has not only very relaxing but also health-promoting effects. For example, the baroque music of Johann Sebastian Bach has been proven to lower pulse and blood pressure. This effect even occurred after only ten seconds. Not only adults can relax more easily to classical music, but also babies who have problems falling asleep alone or nervous animals can find an orchestral suite by Bach works wonders.
Spherical music
The origin of spherical harmony lies in a theory from ancient Greece. The movements of the planets and celestial spheres, it was believed, produce different tones that unite to form an overall harmonic melody, which, however, is not audible to humans. In wellness music, spherical music combines vibrating tones of singing bowls and mystical sounds, and therefore can often sound a bit enraptured – as if this music comes from another world. For many people, these somewhat alien sounds help them to distract themselves from everyday life and go on journeys of thought.
Sounds of nature
Nature has a particularly relaxing effect on people. The sound of the sea, the rustling of leaves in the wind or the pattering of rain has an extremely calming effect and can help especially with sleep disorders, nervousness or feelings of anxiety. Due to the uniform and repetitive sounds, blood pressure decreases, the heart beats more slowly and breathing becomes more regular. In this way, it is possible to find inner peace in a short time and forget about the adversities of everyday life. Animal sounds such as birdsong or whale songs are also a good way to escape stressful city life for a few hours and take a mental excursion into nature.
Our recommendations for you
A musical dream journey
If you like to dream while relaxing and let your imagination run wild, music that invites you on a journey of thoughts is perfect for you. Harmonious sounds backed by subtle nature sounds (the sound of the sea and birds chirping) will take you to a beautiful place and let you forget the stress of everyday life. This music helps you to fall asleep and ensures beautiful dreams.
Relaxation music for body and mind
Relaxation music combines the calming effect of classical piano and flute sounds with warm tones of kalimba and singing bowls. The compositions radiate calm and serenity and are therefore very suitable for meditation, deep relaxation, yoga and autogenic training or simply for a pleasant wellness ambience. The almost imperceptible drum sounds in the background suggest a calm heart rhythm.
CD player / stereo system
In order for wellness music to fully unfold its sound diversity, a high-quality stereo system is indispensable in any living room, bedroom or meditation room. A stereo system with first-class sound quality provides a versatile listening experience with dynamic sound. CD drive, USB and Bluetooth connection as well as radio offer versatile possibilities to listen to relaxing music and escape from everyday life.
Ocean Sounds Wellness Music
The important thing with nature sounds like ocean noise is that the sounds are not too loud and violent. A light and regular sound of waves has the most calming effect and can be used very effectively for sleep problems and lack of sleep due to tinnitus. The sound of the sea transports you mentally to your last vacation at the seaside and you can feel how all the burdens fall off you and you revel in beautiful memories.