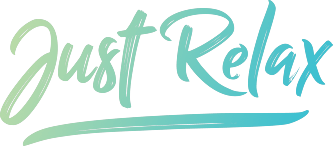 Sliding patio doors offer you the possibility to turn your patio cover into a winter garden, which you can open and close as you like.
The dynamic version of fixed elements
Fixed elements are known for being side elements with fixed glazing and are mainly used for terrace roofing or cold winter gardens. Therefore, the term winter garden is used when the terrace roofing is equipped with fixed elements on all sides. The fixed elements are mainly suitable for privacy protection. However, if you want to open your terrace so that you can go outside or let fresh air in at any time, you should switch to the dynamic variant. sliding patio doors are very suitable for this purpose. The sliding patio doors can be moved sideways, so you are very flexible.
Advantages of sliding patio doors
The sliding door does not swing up and down, so no additional swing space is needed. Especially in narrow rooms or for rooms that need a lot of space, so you can store as much as possible, this is a great advantage. Furthermore, sliding panels score high on load because the entire weight load is distributed above or below the sliding door. This would not be the case with a swing door because there the load would only be on the side.
Safety is enormously important
Some people think that their house is safe as soon as the front door is equipped with enough security mechanisms. But when it comes to the patio door, people often do not pay as much attention to security standards, so burglars have a relatively easy time especially here. Therefore, a modern locking system and a robust construction are also essential for your winter garden including sliding patio doors.
Variants
Lots of choice
sliding patio doors are available in different materials such as plastic, aluminum, wood or even glass, with plastic being the cheapest variant of the materials just mentioned. Aluminum is a stable and, above all, durable material, while wood looks warm and cozy. A combination of wood and aluminum is also popular.
Our recommendation – glass
You want to have a clear view of your garden at all times? In addition, your conservatory should get as much sunlight as possible? Then sliding glass elements are just right for you, because they are transparent and if you want to go outside into the garden, you can do it quite easily. Moreover, you can easily ventilate your winter garden, separate rooms and be open at the same time.