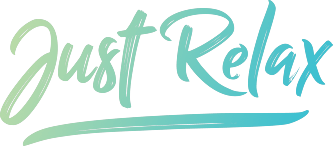 Want to decorate your fireplace and create a cozier atmosphere? We'll show you tips and tricks on how to creatively upgrade your fireplace.
Decorate fireplace
A beautiful fireplace can be a wonderful addition to any home. Especially on the cold days, it conjures up a cozy ambiance in the living room. Imagine coming home after a long winter walk and being able to warm up right away by the crackling fireplace. But without any decorative elements, even a beautiful fireplace can quickly look boring and dreary. We'll show you several ways to upgrade your wood-burning fireplace, electric fireplace, ethanol fireplace or even your fireplace console with a few simple tips and tricks. Decorate fireplace – let's do it!
Tip 1: Add color
Does your living room seem rather plain and dreary and you feel like bringing in some color? Then you can do this easily and without much effort with a few colorful fireplace accessories. Contrasting colors are particularly suitable here. Thus, already gaudy flower vases and (digital) picture frames can loosen up the boring appearance of your living room a bit. As small splashes of color, the decorative elements make your home appear brighter and more cheerful.
Tip 2: Vintage decoration
Vintage style is very popular again these days and shows up in many homes. Then why not also decorate the fireplace in vintage look? There are many possibilities for this. For example, you can place old books on your fireplace. So you have additional storage space for your favorite books. Furthermore, vintage frames or antique vases or statues that you can place on your fireplace are particularly suitable. These create a stylish living ambience. However, a combination of vintage and modern is of course also possible. A mix of different styles can give your interior a very individual touch.
Tip 3: Beautiful fireplace set
If you want to decorate your fireplace, of course you shouldn't skimp on the fireplace cutlery. Beautiful fireplace cutlery can add value to your fireplace. Especially if your fireplace set is used frequently, you should also rely on quality for the fireplace shovel, fireplace broom and fire shovel. This way you can use it longer. Meanwhile, there are fireplace tools in a variety of designs and materials. For example, you can choose between models made of stainless steel, cast iron, brass or variants with additional wood applications.
Tip 4: Use the space above the fireplace
Unused decorative space
Often you still have a little space on the wall above the fireplace. Of course, you should use this space to highlight your fireplace. Sometimes a special shade or pattern of wallpaper is enough to perfectly match the fireplace atmosphere. Otherwise, there are many more ways you can decorate your fireplace.
Photos for a personal touch
You can use the space above the fireplace for personal photos, for example. You can have your favorite family or vacation pictures developed and hung above your fireplace. Make sure you have a nice, high-quality picture frame. This will make your photos an eye-catcher in the living room. In this way, you not only capture your most beautiful moments forever, but also enhance your fireplace with a personal flair.
Art as an original fireplace decoration
Alternatively, you can hang paintings of your favorite artists above your fireplace. Isn't the idea nice to be able to look at your favorite paintings in a cozy atmosphere by a crackling fireplace? Since art often speaks for itself, in this case no other fireplace decoration is necessary. In fact, a beautiful painting is often already enough to give an original touch to a living room.
Mirrors make the room look bigger
Mirrors are also popular as a decorative element above the fireplace. They come in a wide variety of shapes and colors. In particular, large mirrors with an ornate frame often make a noble impression. However, with a mirror you can not only decorate a fireplace, but also visually make the room look bigger and brighter. Accordingly, mirrors above the fireplace are especially suitable for small and dark rooms.
A beautiful clock as a wall decoration
Another option you can use to decorate your fireplace is to choose a beautiful clock as a design element. For example, a large, classy wall clock can really spice up the space above the fireplace. It also makes for a very chic and high-end interior design style. Overall, however, there are of course clocks of various styles. So you can choose your clock according to your personal style of living. Even a small clock placed directly on the fireplace can be decorative and beautify your fireplace in the process.
Tip 5: Wood as a decorative element
For a conventional fireplace, you often need wood as a fuel. But increasingly wood is also used as a design element for the fireplace. Beautifully stacked wood can thus give your living room a cozy and rustic touch. Even electric fireplaces or fireplace consoles like to use logs as a decorative element. So you can already find in stores many fireplace accessories made of wood, which conjure up a cozy room atmosphere. Of course, you can also make your own fireplace accessories from wood and tea lights, for example.
Tip 6: Decorate to match the season
So it will never be boring
If you love decorating your fireplace, and you like to do it several times a year, you can also decorate your fireplace to match the season or special celebrations. This is of course associated with a little more effort, but the decor will never be boring and you can always develop new creative.
Fresh spring ideas and Easter decorations
For spring, fireplace accessories in delicate pastel colors are particularly suitable. These bring a cheerful mood into the living room. Spring also brings the first beautiful flowers, with which you can decorate your fireplace. For example, you can decorate your fireplace with flowering branches or fresh tulips. The tulips will also serve as a splash of color in your interior. At this time of year, you can also find a lot of Easter decorations in stores and decorate your fireplace, for example, with a ceramic Easter bunny, a small decorative bird house or bird's nest. In a household with children, of course, homemade Easter decorations are also very popular. So, butterflies or paper Easter eggs can also give your fireplace a springtime look.
Summer decoration ideas
In summer, your fireplace is probably used rather rarely. But that's no reason to let it gather dust. With the right design, your fireplace will remain the eye-catcher in your living room even in summer. So you should especially rely on bright and bright colors if you want to decorate your fireplace summer. Various potted plants can also enhance your fireplace in summer. With a few green hanging plants, for example, your fireplace will become a small jungle in the living room. But a bouquet of fresh wildflowers can also bring liveliness to your living space.
Decorate fireplace in autumn look
When the colder days begin again, the beloved fireplace is used more often and provides pleasant warmth. But also the decoration options for electric fireplaces and fireplace consoles, for example, are very diverse in autumn. Overall, however, autumn decoration is about decorating the fireplace warm and cozy. Therefore, warm colors like red, orange or brown are particularly suitable when you decorate your fireplace and you want to give it an autumnal touch. Popular motifs for autumn accessories include maples, hedgehogs and autumn leaves. But pumpkins are also perfect for fall decorations. Overall, natural materials such as leaves, chestnuts or pumpkins are particularly popular design elements in autumn. They easily create a rustic and cozy look for your living room.
Christmas decoration by the fireplace
In winter, the fireplace is a particularly desirable place in the house. With its cozy warmth and crackling fireplace, it already creates a great, cozy atmosphere. With the right decoration, however, you can spice up your fireplace even more in winter. Of course, Christmas decorations are especially common at this time of year. But even this can be used very differently. For example, you can decorate your fireplace very simply with white or silver tones. Or you can get a lush wreath and decorate it with different, decorative elements from your Christmas box, such as Christmas tree balls, garlands or a string of lights. But also Christmas socks filled with candy above the fireplace, like from an American Christmas movie, bring real Christmas spirit into your home.
Tip 7: Candles for an even cozier mood
Candles are generally a very popular decorative accessory in many homes. Thus, they are also increasingly found on fireplaces as a decorative element. And rightly so: they come in all different shapes, colors and sizes. There are no limits to your creativity. You can, for example, several small, colorful tea lights as a set skillfully put in scene or even use large, simple candles for fireplace decorating. But candles are not only suitable as a decorative element and splash of color, but also provide a pleasant light atmosphere for a cozy mood. Especially since a fireplace is often not in continuous operation, candles offer a good option to still provide a cozy ambience. However, if you are not a big candle fan, you can alternatively fall back on a chain of lights. This will make it cozy even in the evening without candles and fireplace.
Tip 8: Decorate decommissioned fireplace
Various decoration options
You can decorate an unused or even decommissioned fireplace as well as a pretty fireplace console wonderfully in a variety of ways, even inside the fireplace. First of all, with decorative fireplaces, the fireplace surround itself usually already offers beautifully designed elements, making it an eye-catcher in the living room. In addition, you can enhance a decorative fireplace, for example, with large pillar candles, creating a romantic ambiance in your living room. But you can also place other decorative elements like logs there to create more cozy atmosphere.
More storage space with the unused fireplace
A practical solution is to use the unused fireplace as an open shelf. To do this, all you need are a few shelves that you attach to your fireplace. You'll have a cute little shelf in your old fireplace. This not only gives you more storage space for your favorite books, for example, but can also look very decorative. Thus, the perfect storage becomes an eye-catcher in your living room.