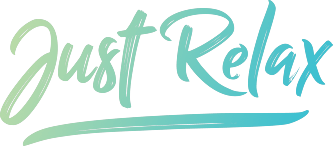 With these summer balcony ideas, you won't want to leave your balcony. Turn your balcony into your very own summer paradise!
Balcony idea 1: Culinary
General information
A perfect summer evening, of course, includes the right food. So the right barbecue must not be missing on your summer balcony in any case. Whether for garden parties with friends or a cozy barbecue with the family, the grill for the balcony is a real must. However, you should take care not to forget the consequences for your neighbors when making your choice. Smoke and strong odors do not go down well with the neighbors. That's why we advise against charcoal grilling for the balcony and recommend the gas or electric grill. Another tip is to use aluminum trays. This way, no liquids or marinades can get into the grill when you put your food on it. First of all, this makes cleaning the grill easier and prevents unpleasant smoke or odors.
The gas grill: for the real barbecue experience
This grill model is perfect for your balcony. It produces hardly any smoke or odors, so your neighbors will hardly notice your barbecue. Still, it gives you the real barbecue feeling and adds a delicious aroma to the food. Another advantage over the charcoal grill is the short time it takes to preheat. In addition, there are already small models that even fit on your balcony table. Thus, this type of grill is super suitable even for smaller balconies. However, gas grills are often a bit more expensive than electric grills and also require gas, which you can buy in cartridges at the gas station.
The electric grill: practical and tasty
The electric grill is perfect for grilling with children. Since there is no open flame, this grilling method is very safe. However, it also doesn't necessarily give you the right grilling feeling and the aroma can't be compared to a charcoal grill. Nevertheless, it is a very practical alternative. There are hardly any odors or annoying smoke and it is ready for use immediately after switching on. Simple electric grills are available for as little as 30€, so it's worth trying out this grill alternative. Similar to the gas grill, the electric grill takes up extremely little space and for the most part it can even be operated on the table. A big advantage over the other grills is that no extra gas or extra coal is needed. You just have to plug the grill into the outlet and the grilling fun can begin.