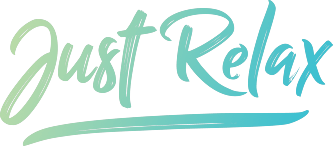 Want to reduce plastic in your everyday life without giving up its benefits? We show you the most different alternatives to plastic!
Can't do without plastic?
It is impossible to imagine life without plastic for many people, because it makes our everyday life much easier. But since plastic is not biodegradable and extremely harmful to our environment, alternatives to plastic are becoming more and more important. With the help of our 5 simple tips, we show you how you can easily save plastic in your everyday life and create big changes in the long run. Watch our video to learn more about this topic. Have fun!
5 Alternatives to plastic you can use in your everyday life
Bamboo coffee mug instead of plastic
Instead of constantly using a new coffee mug, a mug made of bamboo is recommended. This is much more ecological, as bamboo is one of the fastest growing raw materials in the world. Meanwhile, the possibilities of designs on the market are almost endless, so the right one for you is certainly there.
Metal straws instead of plastic straws
Such practical metal straws usually come in a set. Included are the straws, usually in different sizes with a small cleaning brush. Through the aspect of reuse, you save an enormous amount of plastic waste and do something good for the environment.
Cloth bags instead of plastic bags
Plastic bags are enormously harmful to the environment, but cloth bags are not. The idea behind it is simple, but the implementation usually fails. This is due to the fact that many people forget their cloth bags at home. A little tip: It's best to always have one or two cloth bags in your (jacket) pocket or in your car.
Solid soap instead of plastic bottles
Using a solid soap, as well as shampoos or shower gels, has numerous advantages. Solid soaps have a longer shelf life and are usually made from natural ingredients. The gentle outer packaging made of paper also reduces your plastic waste. Ingenious, isn't it?
Razor instead of disposable razor
A razor is more environmentally friendly than a disposable plastic razor because it is made of metal. It also lasts longer. The blades are replaceable razor blades that are mostly made of recycled material. And besides all the advantages, the razor simply looks like a normal razor. What more could you want?
Alternatives to plastic in everyday life
Alternative to plastic packaging
Since plastic packaging is often unnecessary and ecologically an absolute disaster, we have been looking for an alternative for you. And we have found it: Algae. If you dry, press and shape algae, then you have plastic-free packaging. The algae is completely tasteless, but can be flavored with certain flavors if desired. In hot temperatures, the algae packaging dissolves completely.
Alternative to cling film
A beeswax cloth is the ideal solution, as it is 100% compostable. The advantage of this is that you can use the cloth for several months, unlike a traditional cling film. Cold temperatures through the refrigerator or freezer are harmless, but hot temperatures should be avoided. After each use, you should wipe the beeswax cloth with a damp cloth.
Alternative to cosmetics with microplastics
An efficient and very skin-friendly alternative to conventional cosmetics is natural cosmetics. Here, ingredients such as microplastics, aluminum, silicone and palm oil are avoided. Natural cosmetics consist of natural fragrances or plant extracts. There is now a large selection of natural cosmetic products, so that you are sure to find the right one for you.
What are the alternatives to plastic cans?
Plastic storage tins and bread boxes are present in almost every kitchen. They are very practical, but not particularly sustainable. Boxes made of stainless steel, however, are recyclable, robust and stable. But glass freshness boxes are also a good alternative to plastic. They are also very heat resistant. It's important that you don't just throw away your existing plastic boxes right now. To prevent unnecessary waste, you can simply pay attention to our tips when you want to buy new containers anyway.
What are the alternatives to plastic bottles?
Alternatives to plastic bottles are also becoming more popular. Here, too, stainless steel drinking bottles are recommended, for example. These are very stable, heat-insulating and dishwasher-safe. On the other hand, they are not as light as those made of plastic. Glass drinking bottles are also a good alternative to plastic bottles. Be careful with hot drinks, however, as glass can crack more easily. But already with the use of a reusable plastic bottle, you save an enormous amount of plastic.
What are alternatives to plastic trash bags?
Do without garbage bags
The easiest way to do this is to simply do away with trash bags altogether. After all, there are trash cans that can collect our trash without a trash bag. Afterwards, the garbage is then simply dumped loose from the bucket into the garbage can. Especially if you empty the garbage can regularly and clean it well, this can be a good solution. If you don't have much trash, you can always take it directly outside. We'll show you the best ways to avoid trash here, so you'll have to go to the trash can less often.
Compostable paper bags
Compostable paper bags are particularly sustainable. This is because they are usually completely plastic-free, as they are even just packed together with a band. They are made of recycled paper and can be purchased cheaply in any supermarket. Of course, you can also just use old paper bags as garbage bags. Maybe you still have some from your last shopping trip at home. Otherwise, you can simply use the vegetable bags from farm stores or the paper bags from bulk packs from e.g. unpacked stores. Just ask if they have any left! If you can't find any paper bags, then old newspapers are also very suitable. With a few simple steps you can make your own garbage bag in no time. Have fun trying it out!
What are some possible alternatives to plastic cotton swabs?
Unnecessary waste does not have to be!
Plastic cotton swabs are the epitome of environmental harm. They are mostly made of plastic, which was manufactured to be used for just a few seconds and then discarded. That's why more and more often you can find cotton swabs made of paper or bamboo on the market. They are much more environmentally friendly.
Cotton swabs made of paper
An alternative to the classic cotton swabs made of plastic are cotton swabs with handles made of paper. Due to the natural materials, they are 100% compostable. Most of the time, they are also made of organic cotton at the ends, which was acquired through Fairtrade. This makes them particularly environmentally friendly. Price-wise, they are not much more expensive than traditional plastic cotton swabs.
Cotton swabs made of bamboo
In order not to endanger the environment, there are also cotton swabs that have a handle made of bamboo. The advantage of bamboo is that it is a raw material that grows back relatively quickly. In addition, bamboo has a much better carbon footprint compared to plastic.